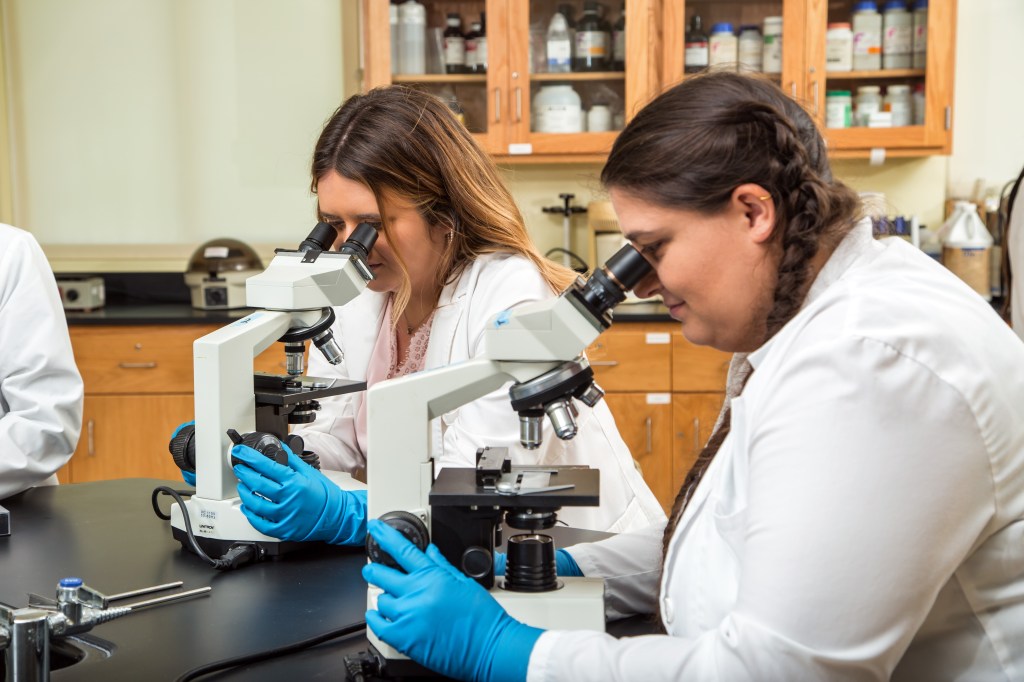 Research
At MUA, we're committed to healthcare advancement through integrated research. From day one, students engage in hands-on research with faculty, enriching their medical journey.
Student Research at Medical University of the Americas
At the heart of our commitment to advancing healthcare, the Medical University of the Americas (MUA) takes great pride in integrating research into our curriculum. At MUA, students are encouraged to actively participate in research from day one. Students have the opportunity to work alongside experienced faculty members, gaining practical research experience and contributing to meaningful projects. This hands-on approach enriches their medical student experience and prepares them for successful careers in medicine and research.
Student research is an integral part of the medical education program at MUA:
Students develop research skills related to Evidence-Based Medicine (EBM). Students are introduced to concepts of research analysis and critical thinking. At the end of this course, students are able to identify and frame a clinical question based on therapy, diagnosis, prognosis, or etiology; develop a focused search strategy to identify articles that best answer the clinical question; find the appropriate medical database; and critically appraise articles for validity. 
Students participate in the critical appraisal of contemporary medical literature, including publications representing various study designs as well as the incorporation of basic science principles. Selected primary literature will range from preclinical investigation through the various phases of clinical trials. 
Students are able to engage in projects focused on the advancement of patient-focused care, especially as related to primary care and underserved populations. 
Students are invited to participate in research projects at the discretion of the professor. The amount of credit and time will be determined on a case-by-case basis.
Once students have successfully completed the Basic Sciences, they are eligible to enter the Clinical Medicine portion of the MD program. The 80-week Clinical Medicine Program component consists of a required eight-week research module followed by 72 weeks of clinical clerkships in various medical specialties in selected teaching hospitals in the United States and abroad.
Research: Literature Review and Analysis
A unique and integral part of the MUA curriculum is our "Research: Literature Review and Analysis" module. Its purpose is to further develop students' abilities to evaluate and assimilate scientific evidence and to reinforce the skills required to critically appraise the ever-changing body of medical knowledge.
Consistent with the university's goals and objectives, these skills are essential to modern practicing physicians who will have to continuously improve their medical knowledge and clinical skills throughout their careers.
In addition, MUA students find that gaining formal research skills during their medical school studies helps distinguish them from other applicants when they enter the residency match program.
During the research module, students are expected to apply the knowledge and understanding from their Basic Sciences courses to analyze a current and complex medical care question using evidence from published medical literature. As part of this course, students are required to develop a hypothesis based on the research questions, critically analyze the literature, and write a paper that is evaluated by a faculty committee.
While working independently, students will interact on a regular basis with a faculty research mentor who provides oversight throughout the project, including the selection of an appropriate topic, identification of relevant literature, formulating conclusions, and the preparation of a final paper. The mentor will also review the written paper to ensure that it meets university standards prior to submission to the faculty committee for review.
Get in touch for more information