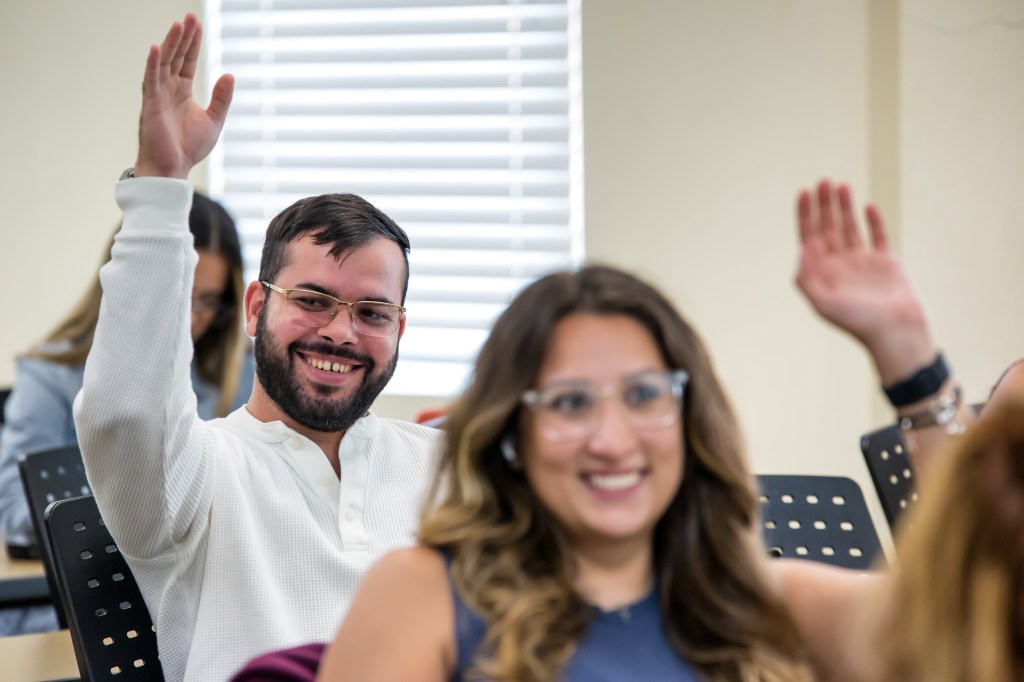 USA Applicants
Why U.S. Students Choose MUA
Residency Placements
At MUA, our students not only receive top-notch training but also secure highly competitive residencies that set them up for success in the medical field. We take pride in our three years of outstanding achievements, with an impressive average residency attainment rate of 96%* from 2021 to 2023.
*Three- year residency placement rate is the percentage of students attaining a residency position out of all graduates or expected graduates in 2022-23 and graduates in 2021-22 and graduates in 2020-21 who were active applicants in the NRMP match or attained a residency outside the NRMP match.
Class Size and Learning Environment
MUA firmly believes that small class sizes are crucial to the success of our students. In our Gateway program, we maintain a student-to-faculty ratio of 3:1, while in the Basic Science program, we have a ratio of 7:1. These ratios ensure that our students have ample opportunities for one-on-one interaction with our esteemed professors.
Integrated, Systems-Based Curriculum
We believe in an integrated and systems-based approach to learning. Our students have access to a variety of learning opportunities, such as interactive lectures, small-group work sessions, individual and group presentations, team-based learning, and simulations with standardized patients. Our programs also go beyond what big international schools offer, providing unique learning experiences that set us apart.
Student Testimonial
Small class sizes, good student to faculty ratio, relatively cheaper in cost compared to other medical schools and California accreditation.
MUA Scholarships for U.S. Students
Get in touch for more information