Alena Gonzalez
Internal Medicine Residency at ISSM Elmhurst Hospital, NYC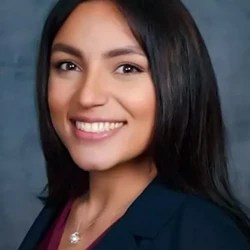 Internal Medicine Residency at ISSM Elmhurst Hospital, NYC
Congratulations to Alena Gonzalez for matching into an Internal Medicine residency!
Residency Match & Specialty: Internal Medicine at ISSM Elmhurst Hospital, NYC
Hometown: New York City
Undergraduate School: York College in Jamaica, Queens, NY
Why Did You Choose MUA?: I chose MUA because of the diversity in terms of faculty and students as well as the resources that are available to students, when it comes to faculty always wanting to help students and make sure we understood the material.
Also, I chose MUA because it was an accelerated program, which I feel helps students to prepare for the pressure and stress we might face as doctors. Plus, the island was a great place to study, it was peaceful and I personally loved it because it reminded me of back home (Dominican Republic). I am really grateful for what MUA taught me and it definitely helped me get to where I am today.
Career Goal: I would like specialize in Cardiology.