Amrit Kenth
MUA Student, Class of 2026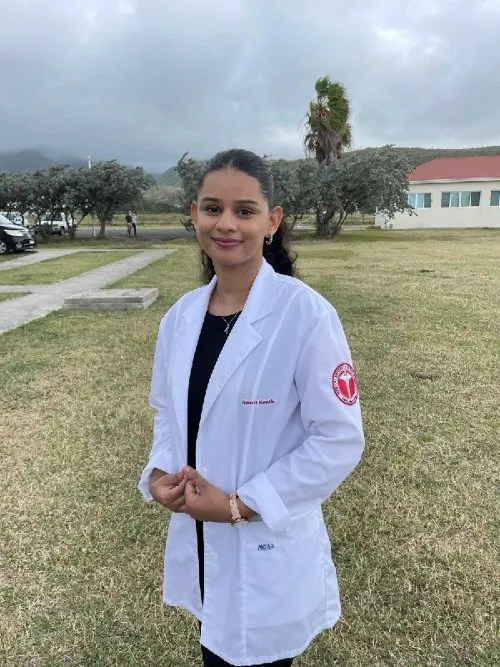 Intended Graduation Year: January 2026
Hometown: Brampton, Ontario
Undergraduate School: University of Toronto
Why Did You Choose MUA?: I chose MUA because of the numerous outstanding factors that differentiate it from other schools. The small class sizes definitely have a positive impact on my learning, as it allows me to build more personal connections with my professors. They are always willing to go the extra mile to ensure all students fully understand any questions/concepts we may struggle with.
The curriculum at MUA is designed to promote collaboration and hands-on learning – namely the gross anatomy cadaver lab used for the Human Body Structure and Function course in Semester 1, and the microbiology lab for the Infection/Disease/Response course in Semester 2. The building block nature of the curriculum allows you to see the theory you study come to fruition in later courses when relating it to clinical scenarios – this provides a strong fundamental science basis for clinical medicine as well as motivates students to do well in order to see the results of their long hours of studying.
Career Goal: Emergency Physician.