Dorothy Ann Sparks, MD, FACS
Acute Care Surgeon University of Tennessee Methodist University Hospital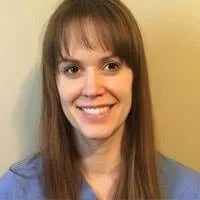 From Engineering to Medicine
For a growing number of MD's, including Dorothy Sparks, medicine was not their first choice. Dorothy had a degree in engineering and a career in academia when she decided to get her MD at Medical University of the Americas. Today she's an acute care surgeon in Tennessee.
Physicians are often asked "When did you first decide on a career in medicine?" and many will tell you that there is no answer: they never considered anything else. But for many MD's, medicine was not their first choice. They decided late, often after achieving significant success in another field.
Count Dorothy Sparks in that latter group. Armed with a BS in Applied Engineering Mathematics, she embarked on a career in academia, teaching Engineering Principles in the Department of Computer & Electrical Engineering at her alma mater, the University of Central Florida in Orlando.
But something told Sparks that wasn't the path she would ultimately follow. Looking around for a medical school that was open to non-traditional students, Sparks enrolled at Medical University of the Americas in January 2003, earned her MD with honors three-and-a-half-years later and headed to a General Surgery residency at Northeast Ohio Universities College of Medicine in Youngstown, Ohio.
Today, Sparks is an acute care surgeon at the University of Tennessee Methodist University Hospital in Memphis. She is double board-certified in General Surgery and Surgical Critical Care and teaches surgery at the University of Tennessee College of Medicine.
Despite a busy work life as a trauma surgeon, she still indulges her passion for mathematics and engineering. With a fellow MUA grad, she actively works on projects that integrate technology and medicine, including a series of iPhone apps such as PASS the ABSITE, which helps applicants for the American Board of Surgery In-Training Examination; and another for trauma surgeons, the AAST Organ Trauma Application.