Dr. Usman Manzoor
Internal Medicine Residency at the Wright Center for Graduate Medical Education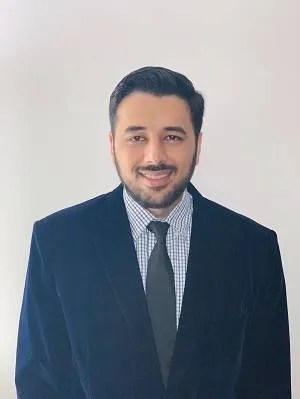 "The professors at MUA really care about you, and the faculty wants you to succeed. They were always there to help me anytime I stopped by their office", shares MUA graduate Usman Manzoor.
Currently in the first year of his three year Internal Medicine Residency at the Wright Center for Graduate Medical Education, he hopes to pursue a Fellowship in Nephrology or Pulmonary Critical Care.
As an undergrad at the University of Maryland, Usman majored in Biology, worked 5-6 days a week, and volunteered at the Ronald McDonald House in Baltimore. Once at MUA he kept up this rigorous schedule, serving as a TA/Tutor for multiple classes including Anatomy, Microbiology and Immunology, Cardiology, and Respiratory and Renal (Systems and Disease 3). He was involved in the SGA, and was awarded the "Dean of Clinical Medicine" Award at the MUA graduation.
"MUA was there to help you learn the best way for YOU to learn. For that reason it is a great place for all sorts of learners, and all kinds of different personalities. I found what worked for me was a team-based approach."
After successfully completing all his clinical rotations ("the cores were so well set up and scheduled for us") Usman is now enjoying the varied patient demographic in his Internal Medicine residency. His program immerses residents in varied community hospitals in Pennsylvania, including a VA in Wilkes-Barre, and a trauma hospital that he says has served to help him and the other residents become well-rounded and skilled in varied hospital environments.
His advice for students looking to pursue a career in medicine? "Dont give up. You will become a physician. It takes passion and determination, and then you will make it happen."