Ryan Fransman, MD
General Surgery Residency at Johns Hopkins Hospital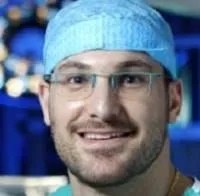 A first-responder, a registered nurse and now this 2016 graduate of Medical University of the Americas is doing his residency in General Surgery at The Johns Hopkins Hospital.
Ryan Fransman worked as a first-responder paramedic in his native South Africa, a maxillofacial-surgery registered nurse in Australia and is a long-time student and teacher of karate. Becoming a physician has always been his dream. "I always wanted to be a doctor and had a lot of experience in the medical world, but I needed organic chemistry to get into medical school."
Ryan enrolled in MUA's two-semester Pre-Med program in 2011 and then made the transition to the full MD program at MUA in January 2012. "I loved my classmates and the professors were terrific. They really knew your name and cared about the students. I don't think this is the case at a lot of medical schools."
A native of Johannesburg, Ryan missed the vibrant urban atmosphere that he knew from growing up there and then living and working in Sydney, but ultimately he found the slower pace on Nevis to be an advantage. "At first I missed the coffee houses and other distractions on the island, but actually that was the best part of it as I really studied hard. I loved the neurosciences, pharmacology and emergency medicine. I really felt that it was taught from a doctor's perspective not a PhD's, which was really appreciated."
Ryan was a standout student at MUA, winning the Dean's award, and has also had several articles published. He credits his work at MUA and being published as critical to earning the highly coveted residency at Johns Hopkins—he was one of over a thousand applicants. After Johns Hopkins, Ryan's goal is to practice Trauma/ Acute Care /Cardiothoracic and Critical Care Medicine.