Samuel Addo
Internal Medicine Residency at UNC Health Blue Ridge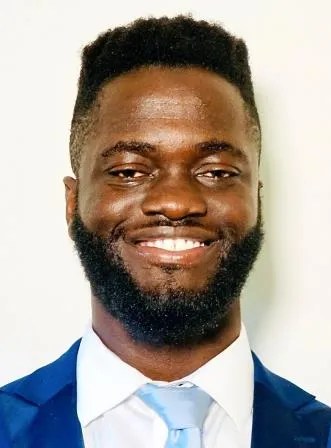 Congratulations to Samuel Addo for matching into an Internal Medicine residency!
Residency Match & Specialty: Internal Medicine at UNC Health Blue Ridge
Hometown: Accra, Ghana
Undergraduate School: University of North Carolina Greensboro
Why Did You Choose MUA?: I mainly choose MUA for the small class sizes.
Career Goal: I'm undecided on the specialty at the moment, but I'm leaning more towards Infectious Disease or Gastroenterologist.
Favorite Quotation: "The heart of man plans his way, but the Lord establishes his steps." Proverbs 16:9