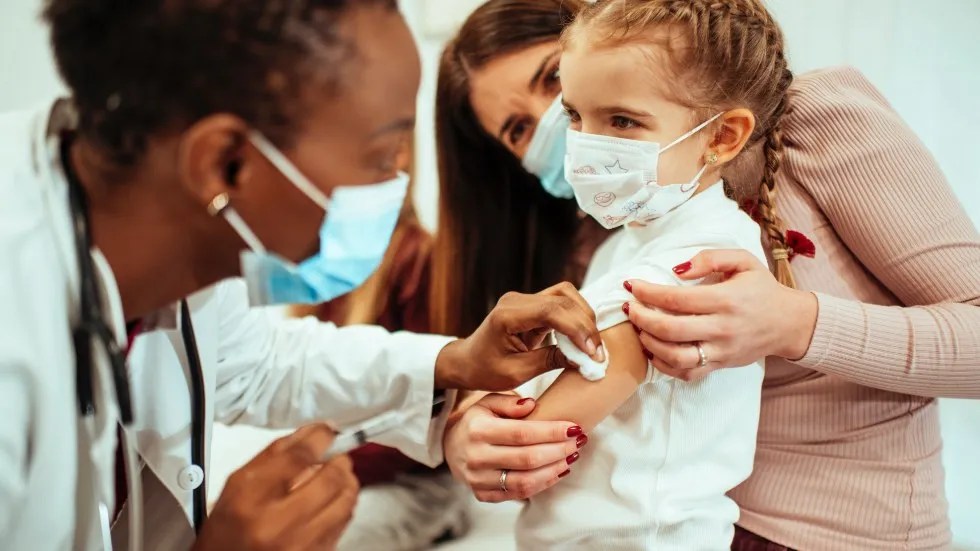 How to become a pediatrician?
Explore the steps and insights to pursue a career in pediatric medicine.
A pediatrician is a doctor who provides medical care for sick children in addition to preventative health services for children. Part of a pediatrician's responsibility is also to manage the emotional wellbeing of their patients throughout childhood, to identify any physical or mental illness and ensure that they receive the proper medical treatment.
What is pediatric medicine?
Pediatric medicine deals with the health and medical care of infants, children, and adolescents under the age of 18 years old. General pediatrics is a very broad branch of medicine and is therefore divided into a variety of sub-specialties so that doctors can better address the health and wellbeing needs of the infants, children, and adolescents that they care for.
Subspecialties in pediatric medicine
The different pediatric subspecialties address specific medical issues and require a particular set of talents. Some of the most common pediatric subspecialties include:
Neonatology

Pediatric cardiology

Pediatric oncology

Pediatric surgery

Pediatric emergency care

Pediatric infectious diseases

Pediatric hospice medicine

Pediatric pulmonology

Adolescent medicine
Each pediatric subspecialty has its own role in improving the health and wellbeing of children to ensure they have a happy and healthy start to life.
How much does a pediatrician make?
How much a pediatrician gets paid varies depending on their experience, whether they have a sub-specialty, where they are located, and their employer. For example, U.S. Army pediatricians make on average $87,000 USD per year, while pediatricians who work for a private medical organization can earn up to $268,000 USD. The last figure is the average wage in 2018 of the highest paid U.S. pediatrician, based in Alaska. In comparison, pediatricians in Kansas made on average $126,700 per year in 2018, one of the lowest rates in the country.
How to become a pediatrician
Pediatricians are medical doctors who have completed their specialized training in the medical care of infants, children, and adolescents. To become a pediatrician certified to practice medicine in the USA, first you must complete a bachelor's degree. It is strongly recommended that you choose a course that is heavily math or hard-science based. Next, you will need to complete your medical degree. During your last two years of medical school you will be expected to do clinical rotations in a hospital under the supervision of licensed doctors. This experience will give you the opportunity to explore various areas of practice, including pediatrics. Learn more about medical school opportunities at MUA. 
After you graduate from medical school, you will need to complete a four-year residency specializing in pediatrics. After your residency you can apply for your medical license and board certification with the American Board of Pediatrics.
How long does it take to become a pediatrician and what other qualifications are needed?
Before you begin your career as a pediatrician, you will need to complete a course of study that will eventually enable you to become a medical doctor. Initially, you need a bachelor's degree, typically in a program that requires coursework in biology, chemistry, and statistics. You can then enroll in a medical program. The first two years of your medical studies, you will be required to study:
Cells and tissues

Immunology

Infectious diseases

The reproductive system
Your last two years of medical school you will be expected to learn to practice medicine with actual  patients in a clinical setting, under the careful supervision of a medical supervisor. Once you receive these educational qualifications then you can begin on your journey towards your specialization as a pediatrician.
Medical residencies to become a pediatrician
After completing medical school, you will be eligible to apply for a residency program, where you will get a chance to specialize as a pediatrician. This residency will consist of a minimum of four years at an accredited clinically-orientated graduate medical school, with three of these years focusing on general pediatric medicine.
Following your residency, you can also choose to complete an additional one to three-year fellowship to develop a sub-specialization.
Becoming a board-certified pediatrician
You can begin your process towards board certification from the American Board of Pediatrics in the fourth year of your residency. You will need this certification to practice as a doctor specializing as a pediatrician. In order to become board-certified, you first need to pass a qualifying exam. This is a written test assessing whether or not you have the specialist knowledge and skills required for the medical and mental care of children.
After you complete your written exam, you will be given an oral exam in which you will be asked to recollect the past cases during your residency that adequately reflects your experiences of care. This oral exam is typically administered by a board of national experts in your fields of specialty. Their role is to adequately assess your skills, knowledge, and ability to treat a variety of conditions for children, including:
Preventive pediatrics

Neonatal care

Adolescent care

Genetics

Dysmorphology

Metabolic disorders
Once you pass both the written and oral exams, the American Board of Pediatrics will notify the relevant entities of your board-certified status. You will also be required to retake this exam every seven years.
How can I get funding to train as a pediatrician?
If you get accepted into the Medical University of the Americas (MUA), you can get help with financial aid from a variety of private and government-funded resources. Availability is partly based on your nationality. If you are an American citizen, as a MUA student you are eligible to apply for and receive William D. Ford Federal Direct Unsubsidized and Grad PLUS loans, both of which are administered by the United States Department of Education.
If you are a Canadian citizen, you are eligible for Federal loans provided by the Ministry of Education Student Support Branch in your province of residence. Canadian students should contact their local branch directly for more information about additional requirements citing MUA's school code: ZUBX.
If you are from outside the United States or Canada, check with your government's national Education department to find out if you are eligible for student financial aid. Most students are also eligible for a variety of private loans. These are provided to you directly by your bank rather than your federal government.
What can you do as a pediatrician?
You can do a lot of amazing work as a pediatrician, ensuring that children are healthy and thriving at all stages of their childhood. Child bodies are significantly different from their adult counterparts, both physiologically and mentally. As a pediatrician, you are more likely to deal with congenital defects, genetic variance, and developmental issues. Early treatment for various health concerns at birth or throughout a young person's development can make a significant difference in whether or not a child has a decent quality of life.
Useful links
Get in touch for more information