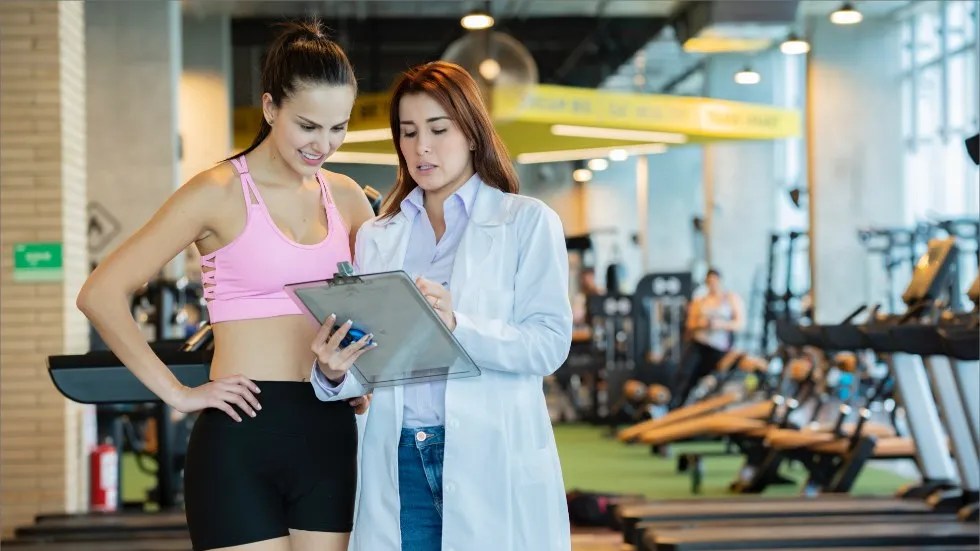 How to become a sports medicine doctor?
Explore the steps, education, and specialized skills required to become a sports medicine doctor.
If you're looking for a fast-paced and exciting career in medicine, then becoming a sports medicine physician might be for you. Combining the rewarding career path of medicine with the challenging and exhilarating world of sports, a sports medicine physician takes care of sports-related injuries primarily in athletes, but also in other physically active patients.
If this sounds like the career path for you, read on to find out how to become a sports medicine physician and what the job entails.
What is a sports medicine physician?
Sports medicine physicians generally cover both allopathic and osteopathic practices. It is primarily a non-surgical discipline; however, some sports medicine doctors do go on to specialize in treating and repairing damage to tendons, ligaments and joints.
This career path is about providing physically active patients with treatment for injuries obtained during athletic activity, as well as giving instructions on improving performance, preventing injuries,  enhancing overall health and maintaining lifelong physical activity.
Sports medicine physicians are often placed within professional and amateur sports teams, such as college sports teams, to provide ongoing care.
Is sports medicine a specialty?
The field of sports medicine is relatively new and therefore is not currently recognized as a residency training specialty. Most primary care sports medicine physicians choose to specialize in family medicine, internal medicine or emergency medicine before pursuing special qualifications in sports medicine after completing their residency program.
What does a sports medicine doctor do?
The role of a sports medicine doctor is to focus on the prevention, diagnosis and treatment of injuries occurring during athletic activity. As such, there's a strong focus on joint, bone and muscle health. However, sports medicine physicians may also provide advice on future fitness, athletic improvement and how to prevent injury over time.
It's often a fast-paced career, so well suited to physicians who like to think on their feet, work in a flexible and changing environment and be part of a strong team. 
It also helps to understand human motivation and the drive to succeed. Whether you're working with an athlete training to win an Olympic medal, a team looking to improve their league standing, an injured former sportsperson or even encouraging sedentary patients to exercise more, knowing what inspires people can help you build a successful career.
What kind of injuries do sports medicine doctors treat?
One of the most appealing aspects of working as a sports medicine doctor is how varied the working landscape is. You may be watching from the sidelines as your team battles to win a match, coaching college-level athletes towards a professional career or working with a health club to promote a healthy lifestyle. As such, the injuries you will see can vary too.
Common injuries seen in a sports medicine career are:
Soft-tissue injuries of muscles and ligaments

Stress fractures

Musculoskeletal disorders

Osteoarthritis and other degenerative conditions

Osteoporosis

Obesity

Diabetes

Heart Disease

Hypertension
Common procedures you'll perform include:
Clinical history and physical examinations

Musculoskeletal injections

Manual techniques to prevent and treat muscular and skeletal conditions

Musculoskeletal ultrasound

Cardio-pulmonary exercise testing

Physical fitness assessments

Physical activity programs and exercise referral
How do I become a sports medicine physician?
Sports medicine is still a new and emerging field of expertise; therefore, it is not currently recognized as a residency training specialty. Rather, it is a subspeciality obtained as a fellowship after residency.
Budding sports medicine physicians generally complete 3 years of residency training in family medicine, internal medicine or emergency medicine before taking up specialist training in the field of sports medicine. A sports medicine fellowship generally lasts between 1 and 2 years and focuses on sports injuries and how to treat them.
Training usually explores exercise physiology, nutrition, rehabilitation, cardiology and treatment of traumatic injuries. There is also a strong focus on studying proper athletic training and technique to prevent future injuries.
It is common to spend time with an orthopedic surgeon to learn first-hand about athletic injuries that require surgery. In addition, many sports medicine fellows choose to receive hands-on training by working with a local college, high school or amateur sports team.
Once this fellowship is completed, you will take an exam to receive a Certification of Added Qualification (CAQ) in sports medicine. Successful completion of the CAQ means you are board certified in sports medicine and capable of pursuing a career in that field.
As sports medicine is constantly growing and evolving, you will be expected to continue your education to maintain certification with one of the two organizations covering sports medicine physicians: the American Board of Medical Specialties and the American Osteopathic Association's Bureau of Osteopathic Specialists.
How much is the average sports medicine salary?
As with all jobs, the salary for sports medicine physicians will vary depending on city, state and country, as well as on experience. The average sports medicine physician salary in the United States is $240,006.  The table below shows the average salaries of sports medicine physicians in some US states:
| State | Average Annual Salary |
| --- | --- |
| New York | $288,727 |
| Massachusetts | $270,414 |
| Pennsylvania | $257,094 |
| Washington | $262,422 |
| Connecticut | $276,189 |
| Florida | $233,648 |
| Texas | $236,046 |
| Utah | $228,080 |
| California | $271,442 |
| Alaska | $264,558 |
It's important to remember that salaries and averages can fluctuate depending on the job market, demand and the state of the economy. However, doctors are some of the highest earners across the world, with steady job prospects and high job satisfaction.
Is a sports medicine career good for you?
When it comes to choosing a subspeciality you should consider which areas of medicine you enjoy, which aspects of the job you like the most and where your natural skills lay. Medicine is ultimately a hugely fulfilling and rewarding job and choosing a subspecialty in an area that you're passionate about ensures long-term job satisfaction and the chance for continual learning.
Sports medicine is a fast-paced and ever-evolving area. Day-to-day tasks can vary widely depending on where you choose to build your career. There's no one path to take as a sports medicine physician. One day you may be working with a college-level football team to treat injured players and advise on ways to improve performance, and the next you may be helping an obese patient introduce healthier habits and activity into their life.
Sports medicine doctors should enjoy the challenge and reward of helping active, health-conscious people recover from sports-related injuries and aiding them in a return to the lifestyles that they love, as well as promoting healthy active lifestyles to more sedentary patients.
A strong understanding of the capabilities of the human body and mind is vitally important. In addition to this successful sports medicine, physicians possess excellent clinical history-taking and examination skills, enabling them to make swift and accurate diagnoses even in a pressured situation such as a match.
If you're ready to move forward and take the first steps in your sports medicine physician career then apply to our MD program today. It's never too late to become a doctor. So, whether you heard your calling to pursue a medical career early in life or in your later years, MUA understands and can help you to propel your career forward.
Reach out to us with any questions you may have and learn more about how you can apply to study at MUA. We can't wait to welcome you.
Useful links
Get in touch for more information