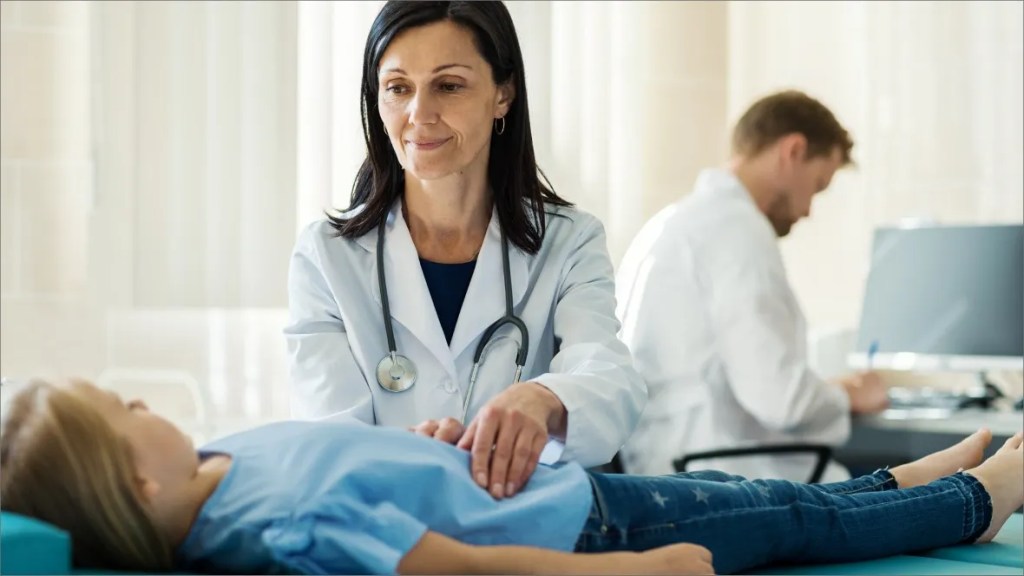 What is a gastroenterologist and what do they do?
If you are interested in internal medicine, read our article to find out what a gastroenterologist is and what they do on a daily basis.
You've spent many years working hard, feeling stressed about exams and interviews, acing your studies, and dedicating your spare time to extracurricular activities and medicine-related endeavors. As your hard work begins to pay off, it's time to decide what kind of doctor you want to be. Choosing the path that your medical career will take can be one of the most exciting aspects of training to become a physician. If you are fascinated by the liver and gastrointestinal tract then gastroenterology could be the specialty for you!
What is a gastroenterologist?
A gastroenterologist specializes in the physiology and diseases of the gastrointestinal organs, which include the liver, rectum, stomach, pancreas and esophagus. These are the organs that support the motility of material through the digestive system, including how bodies absorb nutrients and remove waste. In the simplest terms, anything related to the normal functions and diseases of the digestive organs falls under the role of the gastroenterologist.
What does a gastroenterologist do?
As a gastroenterologist, you will spend a lot of time investigating, diagnosing and treating gastrointestinal (GI) illnesses in both male and female patients of all ages. These can include (but are not limited to):
Gastrointestinal cancer

Gastroesophageal reflux and related reflux esophagitis

Peptic ulcer disease

Diverticulitis

Short Bowel Syndrome

Irritable Bowel Syndrome (IBS)

Gastrointestinal bleeding

Hepatology (which relates to the liver, gallbladder, biliary tree and pancreas)

Anemia

Crohn's Disease

Transplantation of gastrointestinal organs

Management of alcoholic hepatitis and autoimmune liver disorders

Endoscopic surveillance

Jaundice
When investigating gastrointestinal diseases, gastroenterologists use specialized instruments and endoscopic procedures to view the GI tract and make their diagnoses. They can be experienced in upper gastrointestinal endoscopies, lower gastrointestinal endoscopies and hepatobiliary endoscopies. Gastroenterologists are not responsible for performing surgery — if a patient requires surgery, the gastroenterologist will work closely with a gastrointestinal surgeon.
How much does a gastroenterologist make?
As of 2021, the average gastroenterologist salary in the US is $388,871. The range typically sits between $328,277 and $459,167.
According to Medscape and Chron, the salary for gastroenterologists by geographic region is as follows:
Northeast:

$378,000

Mid-Atlantic:

$356,000

Southeast:

$378,000

Great Lakes:

$407,000

North Central:

$339,000

Southwest:

$318,000

Northwest:

$475,000

Southwest:

$406,000

West:

$410,000
The salary for gastroenterologists by their setting:
Healthcare organization:

$432,000

Office-based single-specialty group practice:

$420,000

Office-based solo practice:

$371,000

Hospital:

$307,000

Academic, research, military, government:

$280,000

Outpatient clinic:

$260,000
The salary for gastroenterologists by their gender:
Men:

$394,000

Women:

$303,000
What is the difference between a proctologist and a gastroenterologist?
Proctologists and gastroenterologists share a lot of similarities in their work, and you'll often find them working closely together for the shared benefit of their patients. Proctologists are surgeons who specialize in diagnosing and treating diseases and disorders of the anus, rectum and gastrointestinal tract. The more modern term for a 'proctologist' is a 'colorectal surgeon'.
They are experts in the whole GI tract, with specialized knowledge in the small intestine, colon, rectum and anal canal. The main difference between proctologists and gastroenterologists is that proctologists — or colorectal surgeons — are trained to deliver all types of treatments or interventions, while gastroenterologists have no operative training and would not perform any surgical procedures (other than biopsies and scopes). Proctologists train to become general surgeons then colorectal surgeons, followed by the decision to specialize in colorectal work. They are equipped to deliver both non-surgical and surgical approaches, depending on the patient and their case. 
There are also some differences in the types of organs and illnesses that proctologists treat. They tend to stay away from anything related to the stomach, pancreas and liver and don't work with Irritable Bowel Syndrome, as that is a non-surgical illness.
What is the difference between a hepatologist and a gastroenterologist?
Hepatologists and gastroenterologists both work with hepatitis patients. The main difference between them is their respective routes into the field. Hepatologists receive specific, specialized training in the liver, as well as its associated organs. Hepatologists receive extremely intensive fellowship training with a focus on the liver, but there isn't a specific exam they need to take to become certified. Hepatologists can also further advance their knowledge by training to become transplant hepatologists, which gives them the skills and knowledge to lead advanced liver transplants.
As mentioned above, gastroenterologists are specialists in the GI tract and its organs. Their breadth of experience does cover hepatitis and liver disease but as part of their wider GI expertise.
How to become a gastroenterologist?
The road to gastroenterology — like every road towards a medical specialism — demands a lot of hard work and unwavering commitment. It is a steady march through ongoing studies and exams, coupled with real-world work experience in clinical rotations, residency and a fellowship.
However, if it's your medical passion and the area you feel most excited about, the commitment will be completely worth it. Below are the steps required to become a gastroenterologist. Once you're an established gastroenterologist, you can then choose to further refine your skills by choosing a sub-specialty in areas such as esophageal disease, gastrointestinal cancer, tropical diseases, pancreatic disease, clinical pharmacology or clinical nutrition and obesity.
Step 1: Get a bachelor's degree
Aspiring gastroenterologists will require a bachelor's degree to move onto medical school, but there is no requirement around the degree topic, as long as the mandatory prerequisite courses are covered in their undergraduate studies. These include biology, general chemistry, organic chemistry, and physics. Some schools require English and calculus. The exact prerequisite courses you need to take will depend on which medical schools you wish to apply for.
Step 2: Take the MCAT exam
Every medical school in the US and Canada requires completion of the Medical College Admission Test. Where you are hoping to study will determine the score that you need, as each institution and program has its own requirements.
Step 3: Complete 4 years of medical school
Work your way through medical school to become a Doctor of Medicine (MD), including classroom learning and hands-on clinical rotations.
Step 4: Pass your licensing exams
The next stage in your journey is to pass your medical licensing examinations. This will mean you are certified to practice the medical profession.
Step 5: Complete residency training
Doctors interested in gastroenterology must now work through 2 to 3 years of residency training in internal medicine. This process will equip you with the skills and knowledge required to move on to more advanced, GI-specialized training.
Step 6: Complete a gastroenterology fellowship
Completing this step is a big achievement on the road to becoming a gastroenterologist. A gastroenterology fellowship lasts 3 years and comprises a mixture of patient care, training in a broad range of hepatic and gastrointestinal diseases, and the long-term management of patients with gastrointestinal illnesses.
Step 7: Get certified by the board
Board certification is not a requirement to practice gastroenterology, but it can help advance your career if you choose to do so. It's a two-step process, whereby gastroenterologists must first become certified in internal medicine by passing an exam and holding a current license. They can then follow this accolade with a certification in gastroenterology.
If you're interested in specializing in gastroenterology but still have a few more questions, then why not reach out to us with any queries you may have? We would love to help guide you into your perfect career path.
Useful Links
Get in touch for more information