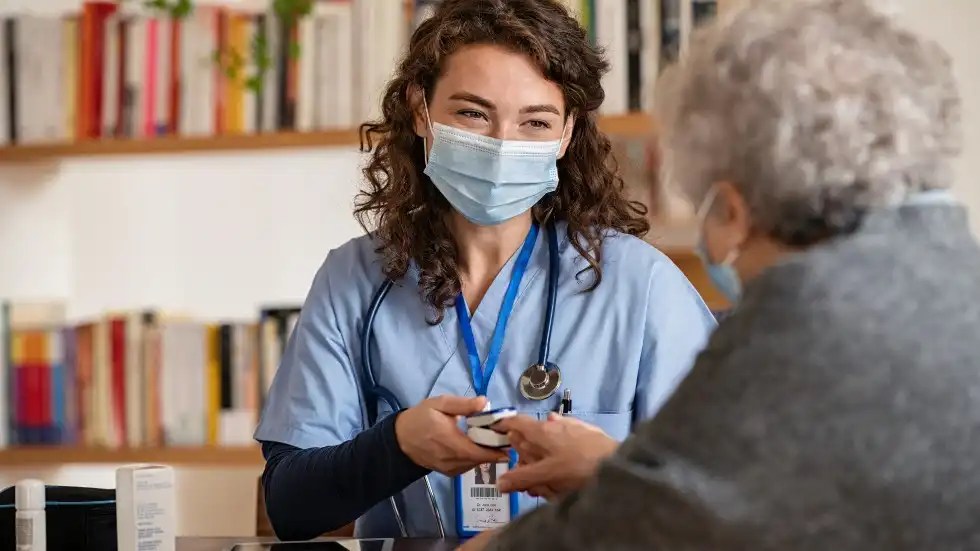 What does a primary care physician do?
Discover the diverse responsibilities, critical contributions, and the vital healthcare role primary care physicians play.
It can be a daunting task to decide what kind of doctor or physician to specialize as, and with so many options available today it might get confusing and overwhelming. If you are thinking about becoming a primary care physician then you've come to the right place. This specialism is a popular choice for those who want to provide their patients with all the services required to take care of their overall health.
A primary health physician is essentially a general practitioner. They are someone who a patient would seek out as the first medical specialist in any situation. This guide will give you more information about what a primary care physician is, what they are expected to do, and how you can become one yourself.
What is a primary care physician?
Maintaining one's health goes beyond rushing to the hospital only when you're sick. You need a whole healthcare team that knows your medical history, your routine, and your concerns. This type of team will not only provide you with the best medical care you need but will also take charge of your health in a proactive manner. A primary care physician will be part of this arrangement.
As a primary care physician, you will most often be the first point of contact between the healthcare system and a patient. Plenty of family medicine doctors come under the broad umbrella of primary care and are associated for the long term with families and individuals alike. Patients rely heavily on primary care physicians to manage their health in a comprehensive and thorough manner, even if it means initiating their contact with other specialists and services. 
What does a primary care physician do?
According to the American Academy of Family Physicians (AAFP), primary care physicians are explicitly trained for original contact and sustainable care for patients suffering from undiagnosed signs or symptoms of health concerns. Physicians working in primary care are also not limited to the biological, behavioral, or social origins of the health concern. This means that primary care physicians can care for illnesses, concerns, and health maintenance of nearly everything.
The scope of practice and skills that primary care physicians possess grants them the ability to provide basic diagnosis and treatments of various common ailments and conditions. Some responsibilities of a primary care physician include:
Acting as the first key point of entry to the larger healthcare system

Regular full-body and specific check ups to monitor blood pressure, cholesterol levels, and blood sugar

Aiding in early detection of ailments with prevention advice and monitoring

Checking for sexually transmitted diseases, cancers, and abnormal growths both internally and externally

Mental health management including depression, anxiety, PTSD, and eating disorders

Helping with the management of chronic (long-lasting) conditions

Managing the patient's overall health care including specialist referrals and hospital coordination with follow-ups and counseling as needed

Administering primary mental screening and adjustments in medical procedures if required

Referral and administration of vaccinations, immunizations, and preventative care

Making sure patients are well attended to and cared for in the long term by building a trusted and strong relationship with them
Many primary care physicians also undertake specific tests and scans including X-rays and blood work, but some refer their patients to a specialist if they are not fully equipped. It is common for many generations of a family to continue seeing the same primary care physician or attend the same primary care center over many years. Primary care doctors often work in private office settings or within a practice with other doctors. They may also work for community clinics or in hospitals.
Average primary care physician salary
Primary care physicians across the world are paid different salaries, and it is one of the most adaptable and attractive specialties of medicine for anyone to consider. In 2021, the average primary care physician salary is expected to be anything between $153,940 and $201,142.
Many different factors can play a role in determining the exact salary, including years of experience, certifications, the city you practice in, the economic climate at the time, and the type of practice you work out of. Cities such as San Francisco and New York City will usually pay a bit above the $200,000 mark, and you can expect cities like Mississippi and Atlanta to be on the lower end of the salary spectrum, but there is no fixed salary rate for any city in the world. Some of the highest paying states for primary care physicians include California and New York.
The average primary care physician salary in Canada lies between $162,694 and $210,000 per year. This is very similar to their U.S. counterparts. No matter where you are, it is usually the case that the more years of experience you have under your belt, the more likely you are to be paid at a higher rate.
Alongside an annual salary, primary care physicians also enjoy benefits such as:
Health insurance for themselves and their family

Annual paid time off

Visa sponsorship

Relocation assistance and housing allowance

Assistance for loans, licenses, and education
How to choose a primary care physician
When deciding on the best primary care physicians for themselves and their families, patients will want to keep an eye out for specific skills. To be known as a reputable primary care physician, it is important that you have unique and excellent interpersonal skills so you can earn the trust of your patient. 
Other important skills of a good primary care physician include:
Excellent communication skills
You should be able to gather the right information from the patient in order to help them accurately in their healthcare plan. Some of this can be highly personal information which is kept in strict confidence,  and needing to discuss this sensitive information will require the physician to be a very good listener.
Ability to work well under pressure
Even under the most stressful and grueling circumstances, a good primary care physician will be able to make professional decisions with good reasoning and unbiased opinions.
Many times a primary care physician will have to refer their patient to other clinics and specialists and then deal with follow-up appointments and scheduling across multiple teams and people. Maintaining a positive relationship among all key stakeholders is crucial.
No matter what stage of a healthcare ailment your patient is in, a good primary care physician will show dedication and resilience to be there from start to finish.
How to become a primary care physician
Becoming a primary care physician is a lengthy process that involves many years of education and training, and starts with completing medical school. Once students have successfully graduated from medical school with an MD program, many will choose to pursue a fellowship after they have completed their residency. 
More information or answers to any questions you have about becoming a primary care physician can be found through MUA. This is your chance to be an invaluable member of your community's healthcare system.
Useful Links
Get in touch for more information