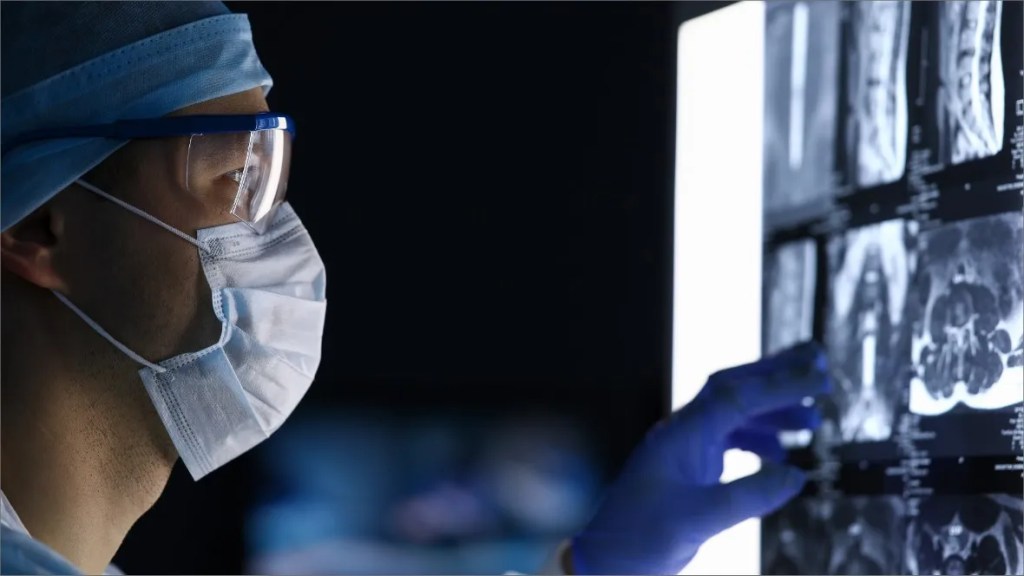 What is a radiologist and what do they do?
Learn about radiologist's expertise, tools, and the pivotal contribution they make to healthcare through medical imaging and interpretation.
Are you looking for a challenging role in which you study medical images and help deliver a diagnosis, treatment, and management for various patients? If so, you might want to consider training as a radiologist.
When choosing a specialty, we always encourage MDs to consider both what they are good at doing and what they enjoy focusing on. If you have a passion for diagnosis and love solving problems, then being a radiologist may be for you. Read on to learn more about the role and find out if you're ready to advance your training and learn how to become a radiologist.
What is radiology?
Radiology is a medical specialty that uses imaging such as X-ray, ultrasound, computed tomography (CT), positron emission tomography (PET), single photon emission computed tomography (SPECT) and magnetic resonance imaging (MRI) to diagnose and treat diseases in all areas of the body. There are three main branches of radiology:
Diagnostic radiology

Interventional radiology

Radiation oncology
We'll discuss these in more depth later on. There are also several sub-specializations in which qualified radiologists can further their training.
Types of radiologists
There are three types of radiology specialization. While all use medical imaging to investigate, diagnose, and treat various clinical conditions and diseases, the focus will vary depending on where you choose to specialize.
Diagnostic radiologist
A diagnostic radiologist uses X-rays, ultrasound, electromagnetic radiation, and radionuclides to look inside the body and assess, diagnose and treat disease. A physician specializing in diagnostic radiology will work closely with the referring physician (the doctor who ordered the tests) as a consultant. They will advise in choosing the proper exam, directing radiology technologists (the people who operate the equipment) in performing the exams, and then interpreting and reporting on the medical images produced by the test. They will then advance treatment by recommending a course of action or, where appropriate, additional tests.
Interventional radiologist
Interventional radiologists use a combination of imaging such as X-rays and MRI scans, image-guided minimally invasive procedures and periprocedural patient care to diagnose and treat both benign and malignant conditions in the body. Therapies including embolization, angioplasty, stent placement, drainage, and ablation are delivered using instruments that are guided through tiny incisions to reach the source of the medical problem and deliver treatment.
Radiation oncology
A radiation oncologist is a highly-trained radiologist who primarily focuses on prescribing and overseeing treatment plans for patients with cancer. They use ionizing radiation and other modalities to treat both cancer and benign diseases.
Radiation oncologists may also use CT scans, MRIs, ultrasound, and hyperthermia (heat) as additional interventions to aid in treatment planning and delivery.
These expert physicians receive extensive training in the safe use of radiation to treat disease and manage the side effects of radiation.
What does a radiologist do?
Radiologists are experts who use a range of imaging methodologies to diagnose and manage patients and provide therapeutic options.
Tasks vary depending on which subspecialty is chosen. Some of the main specializations are:
Hospice and palliative medicine

:

A hospice and palliative specialist uses their knowledge and skills to prevent and relieve the suffering experienced by patients with life-limiting illnesses.

Neuroradiology

:

This sub-specialism focuses on diagnosing and treating disorders of the brain, sinuses, spine, spinal cord, neck, and central nervous system.

Nuclear radiology

:

A nuclear radiology specialist uses tools that use trace amounts of radioactive substances such as PET and SPECT scans to provide medical images and information for diagnosis.

Pain medicine

:

An expert on pain medicine provides care for patients with acute, chronic and/or cancer pain while coordinating with other specialists to deliver care to their patients.

Pediatric radiology

:

A pediatric radiologist uses imaging and interventional procedures focused on diagnosing, caring, and managing congenital abnormalities and diseases in infants and children.

Vascular and interventional radiology

:

This specialist diagnoses and treats diseases using various radiologic imaging technologies such as fluoroscopy, digital radiography, and CT. This expert also delivers therapies such as angioplasty, stent placement, thrombolysis, biliary and genitourinary drainages and abscess drainages.
What is the difference between a radiologist and a radiographer?
A radiologist is a doctor who has received specialized training to interpret medical images such as X-rays, MRI, and CT scans to deliver a diagnosis. In addition to this, interventional radiologists can perform procedures and deliver treatment and therapies.
A radiographer is a trained healthcare professional who takes your X-ray, performs MRI and CT scans and ultrasounds. Occasionally radiographers who deliver ultrasounds are also called sonographers. If you require an interventional procedure, such as an angiogram or biopsy a radiographer will be part of the medical team responsible for your care.
How much do radiologists make?
As with all jobs, the salary for radiologists will vary depending on city, state, and country, as well as on experience. The average radiologist's salary in the United States is $424,390. The more years of experience a family medicine doctor has, the more likely they are to be paid a higher salary.
The table below shows the average salaries of radiology physicians in some U.S. states:
| States | Average Salary per Year |
| --- | --- |
| New York | $510,590 |
| Massachusetts | $478,190 |
| Pennsylvania | $411,590 |
| Washington | $428,890 |
| Connecticut | $488,390 |
| Alaska | $467,890 |
| Ohio | $418,690 |
| Utah | $403,390 |
| Califorinia | $473,190 |
It is vital to remember that salaries and averages can fluctuate depending on the job market, demand and the state of the economy. Doctors are some of the highest earners across the world, with steady job prospects. In addition, there's the priceless sense of purpose that looking after the wellbeing of your patients delivers.
How to become a radiologist?
You will need to complete at least four years of medical school first. The first two years will be in the classroom learning subjects including pathology, anatomy, pharmacology, and biochemistry. Following this, the student will begin the second half of the program, clinical rotations. This is when a student works in all areas of the medical field, acquiring hands-on experience and mentorship. After they have gained an undergraduate degree, radiology doctors study at accredited schools of medicine and pass exams from the United States Medical Licensing Examination (USMLE).
You might also be expected to get certified by the American Board of Family Medicine (ABFM). These elements are all part of the course at the Medical University of the Americas (MUA).
The entire training path to full licensure in radiology takes 13 to 15 years after high school graduation.
If you wish to further your studies and sub-specialize, you will need to complete the following (taken from the American Board of Radiology):
Hospice and palliative medicine: One year of fellowship training is required.
Neuroradiology: Two additional years: one year of a fellowship and one year of practice or additional approved training are required.
Nuclear radiology: One additional year of fellowship training is required.
Pain medicine: One additional year of fellowship training is required.
Pediatric radiology: Two additional years: one year of a fellowship and one year of practice or additional approved training are required.
Vascular and interventional radiology: Two additional years: one year of a fellowship and one year of practice or additional approved training are required.
If you're ready to move forward and take the first steps in gaining your radiologist degree, then apply to our MD program today. Reach out to us with any questions you may have and learn more about how you can apply to study at the Medical University of the Americas. We can't wait to welcome you.
Useful links
Get in touch for more information