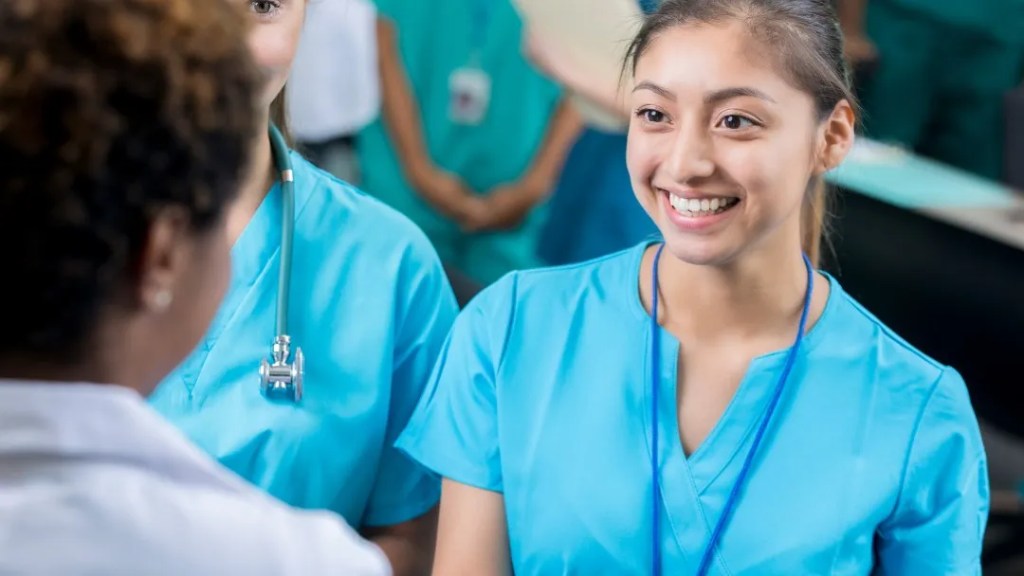 Preparing for your medical school interview
Read our tips to prepare for your medical school interview. Everything covered from common questions to interview attire.
After months of build-up and hard work, it's time — your medical school applications have been sent, and you are waiting to receive your interview invitations. It can be an incredibly anxious waiting period, as you wonder whether all your hard work, carefully crafted personal statement, great evaluation letters, and hours of extracurricular activities will pay off.
When the medical school interview requests start to come in, you'll feel a mixture of emotions. You'll feel pride and validation, anxiety and nerves, relief and excitement. Above all else, your head will be full of questions about what you'll be asked during your interview, how you should prepare, and how to present yourself best. One big question to keep in mind is 'why am I being interviewed after giving so much information in my application?' The answer to this question is simple. The medical school interviewers want to learn things about you that can only be seen in person:
They want to know that you're sociable and easy to get along with

. This is a great indication that you will work with patients, families, and medical colleagues.

They want to know that you don't have significant interpersonal difficulties.

Being socially awkward or arrogant could prevent you from being a great doctor.

They want to know that you are the  person that  your application suggests you are

. It is possible to submit an error-free, highly polished application. When interviewed in person, the interviewers will see who you are and if you have any flaws in person.
Luckily, just as the rest of the medical school application process is very systematic and routine, so are medical school interviews. Read on for answers to all of your burning medical school interview questions, and feel better prepared for the next step in your medical career journey.
What does a medical school interview look like?  
US and Canadian medical school interviews occur in several formats: traditional interviews, panel interviews, group interviews, and multiple mini interviews (MMIs).
Closed File and Open File Traditional Interviews
A 'closed-file' interview is a one-on-one interview where the interviewer will not have access to your application and the associated materials. There is no way to know or predict what will be asked, so you should prepare yourself for common questions and go in feeling alert and ready to answer whatever comes your way. For any questions you are given, think about specific experiences, accomplishments, or failures and learnings that may have led to your decision to pursue medicine. The interviewer may also ask about things you already mentioned in your application, so be prepared to talk through your work experience and other activities.
'Open file' interviews include your application materials, which may be referenced at any point during the interview. You should be ready to answer questions about your academic performance or irregularities in your academic record. Always be honest and don't make excuses or talk around the question. This is your chance to explain the circumstances that led to any poor performance and why those circumstances are no longer an obstacle for you.
Panel Interview
'Panel' interviews involve several interviewers, who are usually faculty from different clinical or science departments. You might also find that medical students make up part of your interview panel too. Address every interviewer when you speak with direct answers, which are then built out to address the perspectives of other interviewers. In a panel interview, it might feel like all of the power lies with the interviewees. Take deep breaths, remain calm, and speak slowly but precisely — this will help you control the interview's pace.
Group Interview
In group interviews, you will be assessed with other interviewees on how well you work with others, display leadership qualities and communicate. You may be asked questions or given a problem to solve as a team. Interviewers will be looking out for how well you listen to, respond to and treat your peers.
Multiple Mini Interview (MMI)
The multiple mini interview (MMI) format includes several stations which are set up around a different task or question. Each station usually comprises a short preparation period followed by a longer section of time discussing your answer or playing out the scenario with your interviewer. The MMI format is designed to test how well you can communicate, your interpersonal skills and how you use critical thinking to approach ethical problems.
What should you prepare for the medical school interview?  
Once you have your interview dates confirmed, it's time to prepare! Research and practice are the two best ways to get yourself feeling confident and prepared. Study your AMCAS application until you know it by heart, so that you can answer any questions about it in detail and with ease. The answers you give in your interviews should be consistent with what you said in your application.
Research the school on their website and any other channels such as social media or literature. Look for their values and achievements and how they describe their culture and education. Be ready to refer to these throughout your interview to show you will make a great fit with their establishment. You might receive the name of your interviewer or interviewees ahead of the interview date. If you do, get to know their history and clinical interests.
Practicing interview questions before the big day is a great idea, especially if you can work with your premed advisor, your school's premed committee, a medical school admissions consultant or a friend who has already been through the process. Ask for feedback on the content of your answers and also the soft skills you showed, including your social skills, clarity of speech and ease of conversation. You can also try practicing interviewing under stressful conditions, which will be much more like how you'll feel on the day itself.  You can find lots of helpful interview resources with the AAMC.
What to wear to a medical school interview?
How you dress for your medical school interview will impact how you feel on the day, and also how you are perceived. Dressing smartly in clothes that you feel comfortable in is key. This will make sure that you exude confidence and professionalism without making you feel uncomfortable. This confidence will shine out to your admissions officers. It's also important to note that schools will not discriminate against you if you can't afford a brand-new, expensive interview outfit. Just wear something clean and smart.
What are some common medical school interview questions?
Every interview is different and it is difficult to predict what you will be asked, but most medical school interviews take place so that the interviewer or interviewee can learn more about your background, your experience, your clinical interests, your ethics and your motivations. They are interested in why you want to become a doctor, so keep your reasons and passion front of mind. They are also looking for your breadth of knowledge in other areas and your ability to think critically and creatively, so be prepared to discuss societal problems and the impact of medicine on areas such as ethics and culture.
What questions to ask the interviewer?  
Ask questions that are interesting, unique, and that you genuinely would like to know the answer to, and these might include:
What don't people know about your medical school that you wish they knew more about?

How do you support the mental health of your students?

Do you offer any financial aid or scholarship programs?

How does your medical school work to improve the community?
Using these tips should take some of the pressure out of your medical school interview. For information about our courses or more advice on what to expect when applying, contact us here.
Useful Links
Get in touch for more information