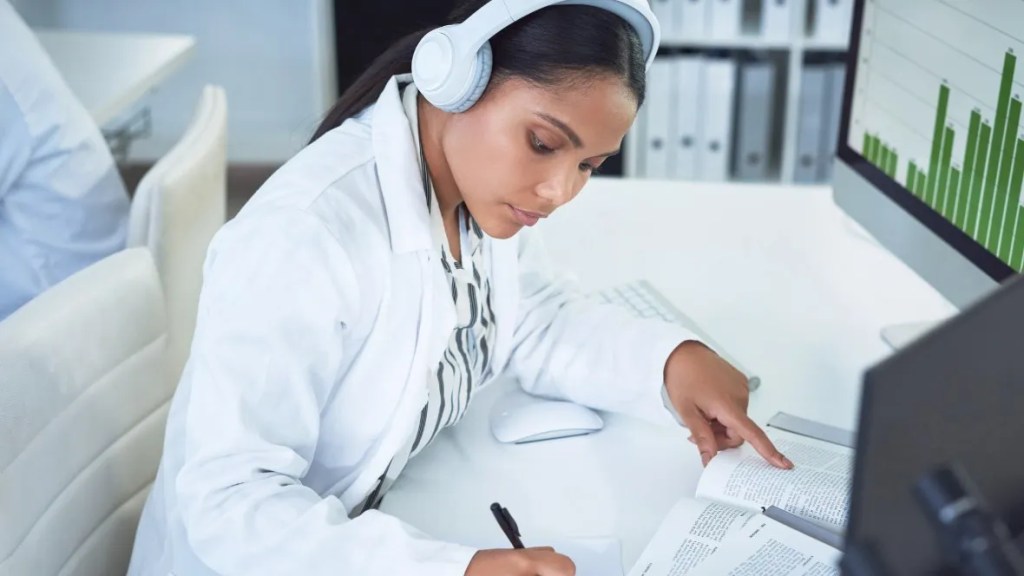 MUA's tips on studying during the clinical years
Discover effective methods, tips, and approaches to excel in the clinical years of medical education, optimizing your experience in real-world settings.
Studying and training to become a doctor is one of the most challenging, emotional and rewarding paths you can choose to take in life. After years of dedicated studying, combined with the rigorous process of applying to medical schools and the highs (and lows) of preparing for and taking your exams, you can finally see the light at the end of the tunnel. But before you get to become a fully-fledged, practicing doctor, there are still some hurdles to pass. One of these hurdles is the years you spend in clinical rotations.
The clinical years of your career are undoubtedly thrilling. You will get real-life, first-hand experience of being a doctor, moving between specialties as you learn more about what interests and excites you. Clinical rotations are also equally effective in showing you which specialities you don't enjoy or feel connected to.
However, the clinical years also still form a key part of your medical education. After a full day of work, you will still be expected to further your studies and prepare for more exams. It can be an exceptionally challenging time and the pressure to perform well while working and maintaining your pace of learning can feel extremely stressful and overwhelming.
The good news is, you are not the first medical student to go through this especially challenging period of your medical career. There have been many medical students who have come before you, and many more who will follow. Here we have compiled some tips and advice to help you flourish and thrive as you take on your clinical rotations.
What should you do before a clinical rotation?
Preparation before starting your clinical rotations is key. Each service rotation will have its own set of time commitments. Speak to your peers or mentors for guidance around what to expect, especially to those who have taken the same rotations as you are scheduled to take.
Their advice will be invaluable — they can fill you in on what your attendings are like and how they prefer to work, plus helpful housekeeping hints like where to find certain information, where the cafeteria is, which car parking spots are the quietest, and which members of staff are the friendliest and most helpful. Little hints like these might seem trivial but on your first day on rotation, they will help to keep your experience streamlined and more stress-free.
Your peers can also give you some insights into the most common illnesses or injuries they came across, and which cases they found particularly challenging! You will never be 100% prepared for every situation, but don't forget that you've already come a long way and have a lot of knowledge at your disposal.
How to find time to study during your rotation?
If you've reached the point of clinical rotations, you've already shown that you are equipped with the necessary skills to organize your time and study. Yes, these skills will be tested as you combine full workdays with study time, but the right attitude and great preparation will get you far.
Many rotations have supporting recommended study texts. Plan ahead and stock up on the resources you will need so that when you have time to study, you have everything you need to hand. Try to make time for studying every day, even if it's just a little bit at a time. You can use your breaks to read a key chapter from your books or prepare flashcards for times when you feel less motivated or are short on time.
Remember that your schedule shouldn't just be working on your rotation and then studying. You must make time to sleep when you can so that your drive and capacity for learning stays strong and energized.
How to improve your skills during the clinical years?
Your clinical years might feel like a mad rush of patients, specialties and new information. But they can also be a great opportunity to improve the skills you have so that you become a better and smarter doctor. Some of the key skills to work on during your clinical rotations are:
Focus
Your clinical rotations will be a mix of specialties , some of which will get your heart racing with excitement and professional satisfaction, and some of which will feel tedious and uninspiring. By immersing yourself in the rotation, regardless of what it is and how it makes you feel, you will sharpen your ability to focus on and commit to your work.
Teamwork
Your medical career and education before the clinical years will have been focused on your individual performance, from your exams and applications to interviews and classes. Once you set foot in the hospital as a medical student on a clinical rotation, you are suddenly thrust into a team environment. You will learn how to use your ambition and talent to support your peers and senior colleagues so that your work becomes all about the best interests of the patients you are helping.
Clinical skills
Your clinical years give you the opportunity to further hone your clinical skills, such as taking a patient's history and performing physical examinations. You will need to use these skills in busy, high-pressure, sometimes traumatic and often urgent circumstances, whilst remaining focused, professional and efficient.
How to learn from your patients?
Your clinical rotation years are the time for learning. These  rotations have been designed so that you, the medical student, can listen and learn from your residents, attendings and patients. At this point in your career, you will have the unique opportunity to spend time with the people you are helping and really get to know them. Your responsibilities as a medical student on rotation are — in the grand scheme of things — fairly minor, so you should embrace the opportunity and learn as much as you can from speaking to your patients and listening closely to what they have to say. Working closely with your patients is also a great opportunity to improve your bedside manner.
Think about your own wellbeing 
As you take the next step in your medical career and learn to manage studying and full-time work, it is extremely important to remember that your wellbeing is just as important as your patients'. You are there to help them, but you will never reach your maximum potential to be useful and make a difference if you neglect your personal care. Your friends, family and out-of-work activities can all help you to manage stress and support your wellbeing, which in turn will make you a better medical student. Nourish and rejuvenate yourself with outdoor activities — such as hiking or meditation — or downtime at the cinema or a ball game.
Compassion fatigue is the physical and mental exhaustion experienced by people who care for sick or traumatized people over an extended period of time. It is a real threat to medical students, but one that can be avoided by prioritizing your self-care when possible and making time for your life outside the hospital. You are the only person who can truly look after you, so make sure to dedicate some of your time to exercise and preparing a healthy diet. The habits that you form during your clinical years can support you for the rest of your career, which in the long run will make you a brighter, better and more skilled doctor.
Useful links
Get in touch for more information