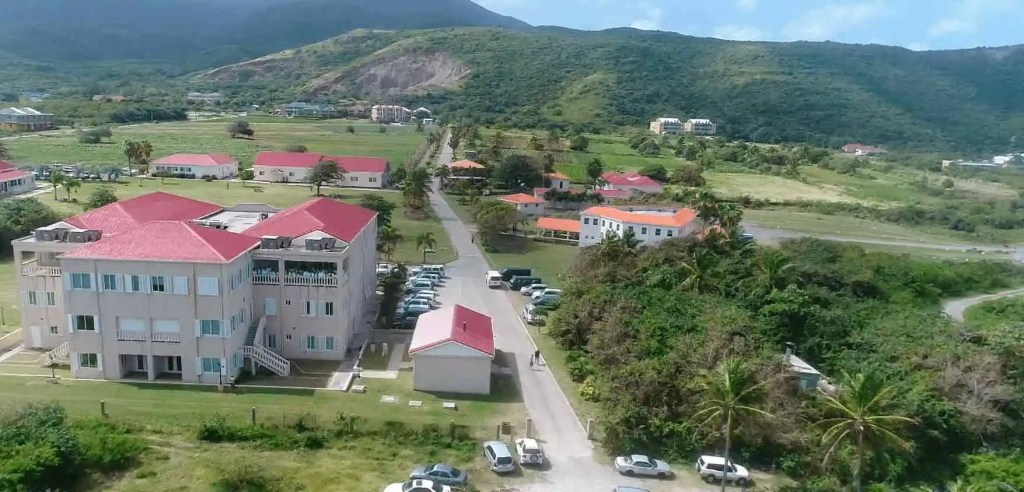 Key criteria to consider when evaluating Caribbean medical schools
Dive into this comprehensive guide that outlines crucial factors to consider when assessing Caribbean medical schools.
While attending medical school in their home country is the preference of most U.S. and Canadian students, the fact is that this simply is not feasible for many. There are limited seats in U.S. and Canadian schools and demand far outstrips the supply, even for qualified candidates. 
In 2019, there were over 53,000 applicants vying for approximately 21,000 seats in the United States. To put it in perspective, the 10 most competitive medical schools in the U.S. accepted an average of just 2.5% of applicants in 2019. Roughly 60% of applicants in the U.S. were rejected.
In Canada, the situation was similar, with over 13,000 students applying for under 3,000 seats in 2018 and an average acceptance rate for the top 10 Canadian medical schools of 6%.   
While this can be challenging for prospective medical students, Caribbean medical schools provide additional opportunities for those, who want to earn an MD and practice in the United States and Canada.
What to consider when evaluating a Caribbean medical school
It is important to thoroughly research any school you are interested in so that you can make the best decision for your needs. Here are some of the most important aspects to consider.
Approvals and accreditations
In the U.S., medical schools are accredited by the Liaison Committee of Medical Education (LCME). Graduating from any of these accredited medical schools will allow you to practice medicine as a general practitioner or specialist and prescribe drugs in all 50 states in the U.S.
Unlike in the U.S., Caribbean medical schools are accredited by separate bodies. In MUA's case, the Accreditation Commission on Colleges of Medicine (ACCM) is the accrediting body for Nevis medical schools. The National Committee on Foreign Medical Education and Accreditation (NCFMEA) has determined that the accreditation standards used by the ACCM are comparable to those used by the LCME.
The states of Florida, New York and California have strict guidelines and mandate institutional reviews and approvals necessary for students to access high-quality clinical rotations in the United States. The approvals are limited and only a handful of US-accredited Caribbean medical schools have these approvals. Graduates on the approved list who complete the requisite licensing exams are eligible to practice in all US states and Canada.
USMLE Step 1 pass rates
Another important consideration is the USMLE Step 1 exam. Taken at the completion of your Basic Science courses, it is an essential metric for success in your medical career.
It's important to pass the USMLE Step 1 exam on your first attempt, as it will be a stepping-stone towards gaining a competitive residency. The examination is a way to assess medical students and their ability to apply important concepts of science, which is a foundation for the rest of the MD program.
MUA has achieved an outstanding 98% USMLE Step 1 first-time pass rate (2020), and the school takes all the necessary steps to ensure that students are fully prepared for the exam.
Residency placement
Pursuing a medical career consists of many steps before becoming a licensed doctor. The residency program marks the final stage in your journey as a medical student.
During this time, you will be intensively trained in your selected specialty. Only after you have been accepted into a residency program and successfully completed it can you start your medical career.
Therefore, this becomes an important factor in selecting a medical school. In the case of MUA, graduates have obtained residencies across the U.S. and Canada in various medical specialties. Some have gone on to become Chief Residents, a prestigious leadership role obtained by a select few in their residency. Others pursue fellowship opportunities following their residencies.  
Federal student loan qualification
As medical school is a significant investment, access to federal student loans can be a top priority for students. MUA is one of only a select number of Caribbean medical schools who are approved to participate in the U.S Federal Student Loan Program. If you are ready to apply for financial aid, MUA's code is G39003.
Level of support and opportunities
Because of the intensity and amount of information learned during medical school, class size is an important factor to receiving the support you need to succeed. Students should be mindful of their learning style and look for a school that will match their personal needs. Some top medical schools strictly limit of incoming cohorts to provide personalized support. MUA offers a 7:1 student-to-faculty ratio, which means students have direct access to faculty and build strong relationships with their peers which provide a strong support system.
Before enrolling in any medical school, weigh your options carefully. Think about where you want to practice medicine and what type of doctor you want to be. The path to becoming an MD is challenging, so it is important to find the best school for your priorities.
To learn more about what it takes to gain admission to a top Caribbean medical school, check out MUA's How to apply section.
Useful links
Get in touch for more information