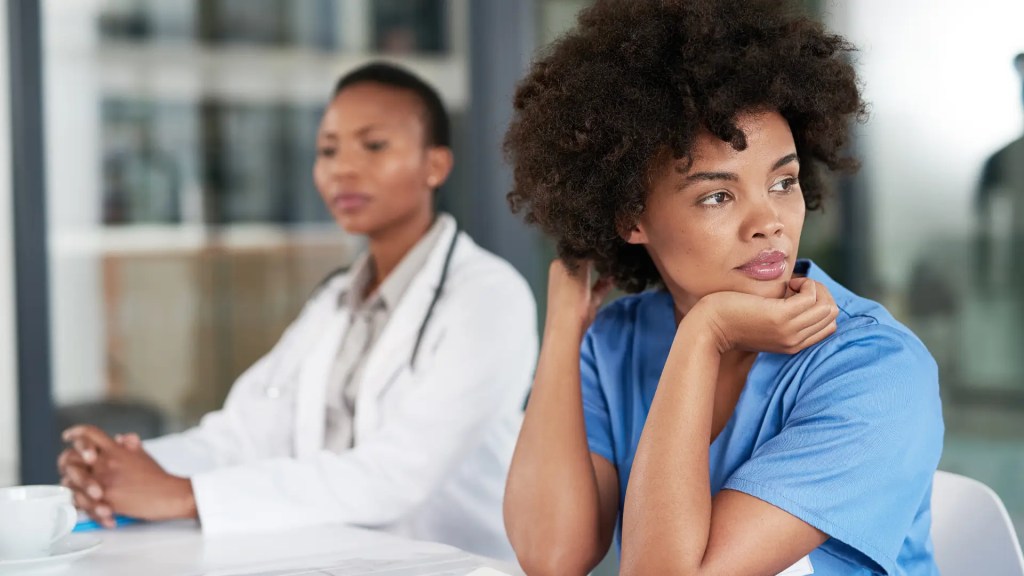 What to major in to become a doctor?
Gain insights into the preferred majors, essential prerequisites, and factors to consider when preparing for a successful application to medical school.
The road to becoming a doctor may appear complex and confusing, particularly if you are new to medicine or hoping to gain a place at an international medical school. Some universities encourage students to take the traditional path of  pre-med coursework, while others push students to explore a wider range of courses as they move towards their application. While there is no one  answer, there are things you can do to boost your chances of becoming a doctor.
At Medical University of the Americas (MUA), we have more than 20 years of experience helping graduates take the next step towards their career goals. With over 1,600 alumni, we have proven success in supporting  our students as they seek to navigate many of the obstacles associated with becoming a professional physician. To help prepare you to move forward with a successful medical school application, we have produced an in-depth guide into some of the facts and myths surrounding medical school and how you can boost your chances of a successful application.
Does your undergrad degree matter for medical school?
It is a common myth that you will only be able to attend medical school if you choose a certain undergraduate degree. In actuality, you do not necessarily have to be a pre-med major in order  to secure a place in a medical school program, even though many universities will encourage you to take this path. The only factors you need to consider are the individual requirements set out by the universities you want to attend for your MD program. Typically, medical schools want their applicants to have completed many courses related to sciences. At MUA, for example, our MD program requires applicants to have completed the following coursework:
General biology or zoology: one academic year (6 credit hours)

Inorganic chemistry (with lab): one academic year (6 credit hours)

Organic chemistry (with lab): one academic year (6 credit hours)

English (recommended): one academic year (6 credit hours)
Many medical schools may also evaluate applicants favorably who choose to differentiate themselves from other candidates by choosing courses in areas such as the arts, social sciences, and languages. By demonstrating interests in other areas, you will show yourself to be  a more well-rounded candidate, and may be selected above those who have chosen a number of closely related subjects.
However, it is important to remember that specialist science and medicine courses can also help you demonstrate your passion for medicine. Students who have taken courses in subjects such as cell biology, anatomy, genetics, and mathematics are often given preference during the medical school admissions process as these courses can provide a good foundation of knowledge for your MD program.
What bachelor's degrees would help me become a doctor?
It is important to remember that your undergraduate degree will not necessarily dictate whether or not you are accepted into medical school. However, some bachelor's degrees could help you become a doctor by providing you with much of the critical knowledge and many of the most important skills you will need when you begin your MD program.
Pre-med
Choosing a pre-med course of study during your undergraduate years will give you a leg up as you work towards becoming a doctor, in the U.S.  By choosing a pre-med track, you will remove the stress of wondering which courses and classes you should pick to give yourself the best foundation in medicine. Pre-med automatically includes a selection of the best science and math courses to give you the knowledge you will need as you progress in your university career. A concept often used exclusively by US universities, pre-med is often replaced with bachelor's degrees such as MBBS and BMBS in international universities.
Bachelor of Medicine, Bachelor of Surgery (MBBS)
A Bachelor of Medicine, Bachelor of Surgery (MBBS) undergraduate degree is a professional degree in medicine that is designed to give students strong foundation training in all fields of medicine. The term MBBS is not commonly used to refer to this type of medical undergraduate degree in the US. The equivalent US degree is a Doctor of Medicine (MD). The MBBS is very similar to pre-med in that it is designed to cover all foundation aspects of medicine to give students the best chance of excelling when they are accepted into medical school.
Bachelor of Medicine, Bachelor of Surgery (BMBS)
BMBS also stands for Bachelor of Medicine, Bachelor of Surgery and is simply a different way of abbreviating the term. It is referred to in this way by some international universities, such as those in the UK, and is considered an equivalent degree to the MBBS when it comes to applying for a place at medical school.
What's the difference between MBBS and an MD?
For international students, the main difference between an MBBS and an MD is that the MBBS is an undergraduate degree that will provide you with much of the knowledge you will need to succeed in medical school, whereas an MD (Doctor of Medicine) is the program you will complete when you have been given your place. However, in the US, the term MBBS can be  used interchangeably with MD. This means some medical schools in the United States will award an MBBS instead of an MD at the end of a three-year program.
At MUA, we deliver an MD program rather than an MBBS. Our school  offers an integrated, systems-based curriculum that parallels the training provided by top US medical schools. As with many of the top-rated US programs, we also provide excellent clinical opportunities and outstanding residency placements once the program is completed so that you can transition smoothly to the next stage in your career.
What to do after an undergraduate degree
Most people who have completed an undergraduate degree will begin applying for their preferred medical schools immediately. This is common among those who have completed related degrees such as pre-med or courses in sciences and mathematics. However, there are other ways you can boost your chances of a successful application, such as completing extracurricular activities that will help you stand out from other candidates.
Most medical schools also require applicants to have taken the MCAT exam and to have achieved a minimum required result. The Medical College Admission Test (MCAT) is a multi-choice exam that was created by the Association of American Medical Colleges (AAMC) to help medical schools get a clearer idea of their applicants' knowledge in four main areas:
Biological and Biochemical Foundations of Living Systems

Chemical and Physical Foundations of Biological Systems

Psychological, Social, and Biological Foundations of Behaviour

Critical Analysis and Reasoning Skills
If you think you might be ready to apply for medical school, you can visit the MUA website to find out more about our MD program or to learn about our admissions process. MUA offers students the chance to train in a unique environment, pairing the warm climate of the Caribbean with an accredited program that prioritizes small class sizes and top-level teaching. We pride ourselves on delivering excellent clinical opportunities and outstanding residency placements, which help our graduates successfully embark upon their ideal medical careers.
Useful links
Get in touch for more information