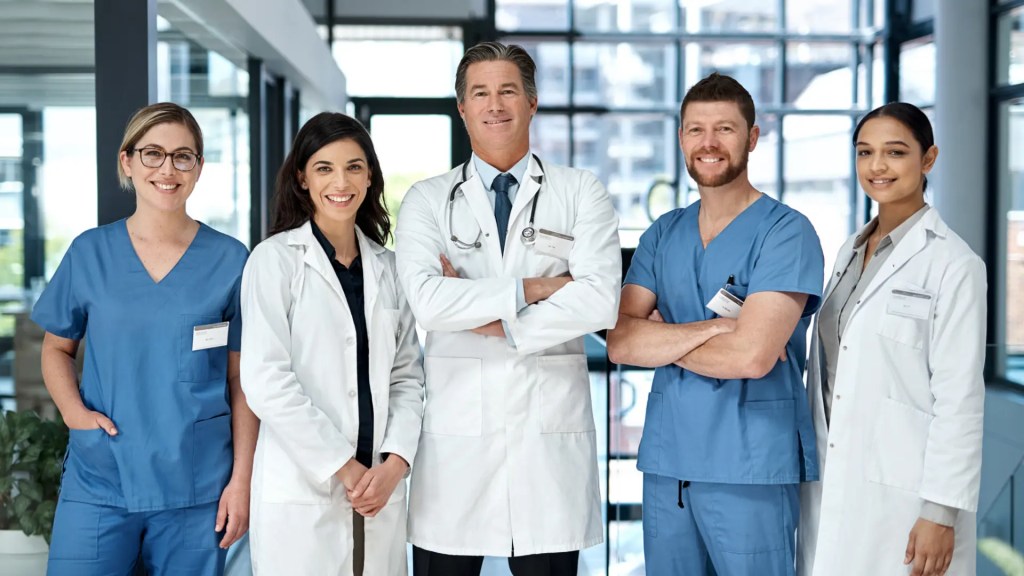 A list of family medicine subspecialties
Family physicians may pursue fellowships in several fields. Learn more about family medicine and its subspecialties in this blog.
Many physicians are attracted to family medicine because it is not limited to a particular disease or organ, or to a particular group of patients. Family medicine gives you the opportunity to care for families and patients across all age groups, genders, and illnesses.
However, for doctors who want to hone their skills and narrow down their expertise, there is the option of choosing a family medicine subspecialty. This is a fantastic option for family physicians who feel particularly inspired or motivated by certain aspects of their family medicine experience. Read on to find out more about what subspecialties are available in family medicine and whether choosing a subspecialty is the right decision for you.
What is family medicine? 
Family medicine is one of the broadest medical specialities, with physicians who specialize in this field treating the full spectrum of patients in terms of gender and age. Family medicine forms part of primary health care, with the American Academy of Family Physicians (AAFP) describing family doctors as being 'dedicated to treating the whole person'. This means that as well as focusing on patients of every age and gender, family medicine physicians are also trained to understand the entire body instead of just one organ or one illness.
As well as diagnosing and curing illnesses, a family medicine physician can also perform routine patient check-ups such as full-body screenings, health-risk assessments, and counseling on the importance of a healthy lifestyle and how to achieve it.
Family medicine subspecialties 
Family medicine focuses on integrated care and treating the patient as a whole, and physicians are extensively trained to provide comprehensive health care and treat most ailments. The breadth of this specialism means that there are a variety of subspecialties for physicians to choose from.
Adolescent medicine
A family physician who specializes in adolescent medicine is a multidisciplinary healthcare specialist. They are trained to be experts in physical, psychological and social characteristics that are unique to adolescents and their healthcare problems.
Geriatric medicine
A family physician with expert knowledge of the aging process, who cares for geriatric patients in the patient's home, their office, long-term care settings such as nursing homes, and the hospital. They have special skills which enable them to assist in the diagnostic, therapeutic, preventive, and rehabilitative aspects of elderly illnesses.
Hospice and palliative medicine
Specialists in hospice and palliative medicine are family physicians who provide care to prevent and relieve the suffering experienced by patients with life-limiting illnesses. They work closely with an interdisciplinary hospice or palliative care team to optimize the quality of their patients' lives. They are also trained to help with the physical, psychological, social and spiritual needs of their patients and their patients' loved ones.
Pain medicine
Pain medicine specialists are family physicians who diagnose and treat patients experiencing acute or chronic pain in both hospital and outpatient settings. They also diagnose and treat pain related to cancer.  These specialists work with other specialists to coordinate the care needs of their patients.
Sleep medicine
Family physicians who specialize in sleep medicine are experts in the diagnosis and management of clinical conditions that occur during sleep. These can include conditions that disturb sleep or that are affected by disturbances in the wake-sleep cycle. Sleep medicine specialists are able to analyse and interpret comprehensive polysomnography and have expertise in managing sleep laboratories.
Sports medicine
A sports medicine specialist is a family physician who specializes in preventing, diagnosing, and treating injuries related to participation in sports and/or exercise. This subspecialty of family medicine also deals with illnesses and diseases that might impact health and physical performance.
How to choose a subspecialty in family medicine?
There are several factors to consider when making a decision about pursuing a family medicine subspecialty fellowship. The most important factor is where your interests and passions for family medicine lie. Your passion should be both for clinical practice in that subspecialty and also for research. Gain experience in the subspecialties you are interested in through clinical electives to see which you enjoy and for which you are a good fit.
As you rotate through these electives, ask yourself whether you are going to be happy doing this for the rest of your life. Seek out experienced mentors in your desired subspecialties and discuss the opportunities and challenges they face, and how they foresee the evolution of the field in the next 2–3 decades. Speak to current fellows about their experiences and what made them choose that subspecialty.
Fellowships in family medicine 
Family medicine physicians who decide to follow a subspeciality will undertake fellowship training. During fellowship training for family medicine, a physician follows a specialist closely to train in one of the subspecialties we listed above. The learning physician is known as a fellow. Being a specialist is a coveted route in the medical field and many medical students want to become specialists, making it a competitive environment to work in.
The doctors who lead family medicine fellowship training are experts and leaders in their field, making the experience to learn alongside them invaluable.
Once you have made your family medicine subspeciality choice and you embark on your fellowship to becoming a specialist doctor, you can also earn a subspecialization certificate by completing additional training and exams. Family medicine uniquely requires that its physicians maintain certification in family medicine and the subspecialization area. Certificates of Added Qualification are valid for 10 years, and physicians must apply for recertification to renew the certificate (in addition to recertifying in family medicine after 10 years). The ABFM currently offers CAQs in the subspeciality areas listed above. 
Should you choose a subspecialty in family medicine? 
Electing for a subspecialty in family medicine has its pros and cons. Generally, fellowships last an additional 12 months after residency training (although they vary by program). This will extend your education timeline. By narrowing your focus to a subspeciality, you may lose the breadth of experience gained in your family medicine training. Family medicine physicians receive in-depth training across the human lifespan, from birth to death. This may be lost by specializing in, for example, adolescent or sports medicine.
You should also consider your interest in a versatile and flexible career. Family physicians are multipurpose specialists who deliver care in a variety of settings, from office practices and hospitals to in-patient facilities and health centers. They respond to the needs of their communities and patients, and are able to adapt their procedures and tailor their clinical services to patients and their situations.
If you dream of being an expert in your field, leading the way in innovation and research for a subspeciality that you're passionate about, then you should opt for a family medicine subspecialty. Partaking in a fellowship will be an incredible experience, where you will learn from the best in their field and sharpen your focus on the area you feel most inspired and excited by.
Your choice should really come down to this question: 'what do you want to do for the rest of your life?' Let your passion and clinical interests inform the decisions you make, and you will undoubtedly be on the right medical career path.
Useful Links
Get in touch for more information