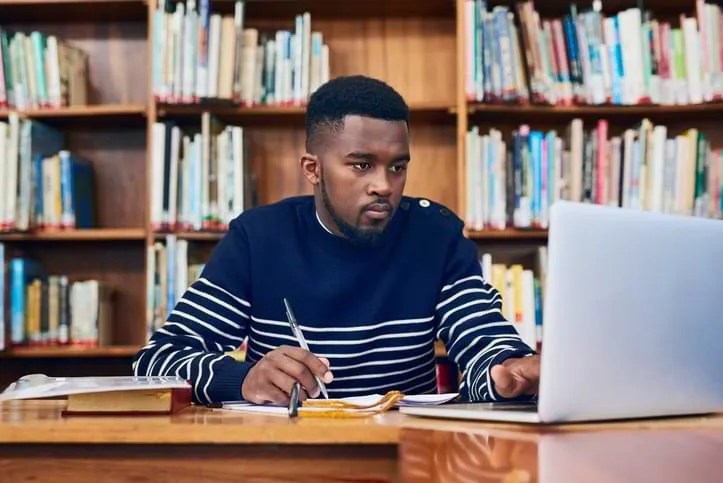 A guide to writing a medical school personal statement
We've put together tips to help you write your personal statement for medical school.
If you are like most prospective medical students, you would have spent a significant part of your life preparing for submitting that important application to medical school. From scoring top grades in high school to passing the MCAT with flying colors – after coming so far in your journey, you do not want to leave the results of your application to chance. 
Getting into a good medical school is highly competitive, and you need to do everything you can to ensure that you stand out from your peers. This is where a personal statement comes in. It is one of the most essential requirements of medical school and is your perfect chance to make a firm, positive and unique impression on the admissions team. Don't worry if writing is not your strongest skill. This guide will take you through what to include in a personal statement, how long it should be and why it is so important. 
What is a medical school personal statement, and why do you need one?
A medical school personal statement is a type of essay that outlines and details exactly why you want to pursue medicine further for studies as well as a career. As the name suggests, this essay must be completely personal. No two candidates should or would have the same personal statement. A medical school personal statement can be used to tell the school about: 
A key moment in your life that inspired you to pursue medicine

 

A personal challenge that you overcame  

 

What motivates you in the field of medicine

 

Qualities that make you the right candidate for medical school

 

Someone who influenced or inspired you to apply to medical school

 
These are just some suggestions to help you think of a central theme for your medical school personal statement, and there are plenty more creative and inspiring ideas to explore.  As a prospective applicant, you should use this opportunity to tell your personal story, grab the attention of the admissions officer and assert firmly and confidently the kind of medical practitioner you hope to be.  
What a personal statement should look like
Before getting started on your medical school personal statement, make a list of things you want to talk about, research exactly what that school is looking for, consider who will be reading it and how you are going to structure it. Here are two questions to ask yourself. 
How long should a personal statement be?
Always check with the medical school of your choice first. Most medical schools ask for a personal statement that sits between 4,000 and 5,300 characters which amounts to approximately 500 words. Never exceed a character or word limit if it is specified and clarify with the admissions team if you have any concerns.  
The word limit might seem like a lot to some, but once you have a focus in place, it should flow easily. Stay true to your topic of choice. Make sure you use short sentences that capture the attention of your reader and that are not confusing. You want to get your message across quickly, concisely, and in an interesting manner. 
How should I structure my personal statement?
Look online for medical school personal statement examples and templates to get an idea but remember to keep your essay unique. The statement will be analyzed and checked for plagiarism and authenticity, so it is important to structure it in your own way with your own ideas.  
Here are some important things to remember when structuring your personal statement for medical school: 
Set aside at least six to eight weeks before the application deadline for your personal statement

. You don't want to rush into it and submit something that you are not fully confident and proud of. You can even jot down as many thoughts as you like for half the time and then spend four weeks editing, revising, and fine-tuning your essay.

 

Work on a strong introduction and an equally, if not more, robust conclusion

. The introduction is what will grab the reader's attention from the get-go. You need a strong 'hold' on what your selling point is to compel them to read further. End with 

your goal of what you're going to pursue with a medical degree. You should sound trustworthy, self-sufficient, and passionate.

 

Once you have an introduction and ending to your essay, fill in the details of what you want to convey in the body of your statement. It does not have to follow a chronological path or even reflect your resume. It should tell a story and keep the reader engaged in what you have to say.

 
The best way to do that is to follow this list of important things to include in your medical school personal statement. 
What to include in a personal statement?
Your achievements

. Showcase examples of your accomplishments, how you have achieved them, and what you are going to accomplish in the future with your medical school degree. Don't go overboard with the self-praise – do aim to sound humble, professional, and passionate.

 

Make sure your personality shines through

. The admissions team will be getting thousands of applications each day and will be looking for a unique spark or story before allowing you to proceed to the next step.

 

Your passion for medicine and healthcare must be clear

. However, avoid using cliches and offensive language. Emanate empathy, responsibility, integrity, and ambition. These are all useful traits for anyone working in the medical field to have.

 

Research the medical school thoroughly

to make sure that you know what they're looking for and

what i

t

can provide to you. Why do you want to apply to that

school, and

why should they

choose

you? It should be the right fit for both.

 
Next steps in your medical school personal statement journey
Once you have your personal statement ready, we recommend that you have a fresh set of eyes read through it. Ask a trusted friend or family member for feedback, and set aside enough time to make changes, and double-check all the details you have provided. 
This is just the first step in your long and exciting journey as a medical professional. At MUA, we have terms in January, May and September every year and receive applications from ambitious prospective students from all over the world. Take a look at how you can apply, and read through the questions we have suggested for filling out your personal statement. We require a maximum of 500 words in your statement, and this guide will help our Admissions Committee evaluate your application. We also have a guide for all applicants to help you prepare for a medical school interview. If you need any more information about admission requirements, visit our website.  
If you have any more questions or concerns, reach out to our team by phone or by filling out the contact form, and we will get back to you shortly. Your journey as a medical professional starts now!  
Useful links
Get in touch for more information