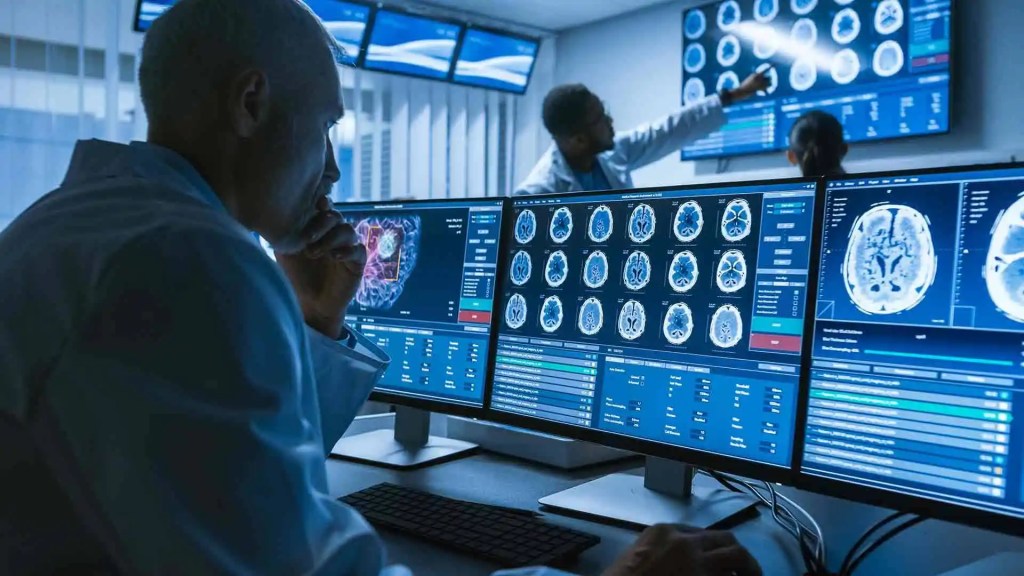 2018 Neurology Resident at University of Connecticut
Discover Dr. Danison Emmerson's transformative journey at MUA, from clinical rotations to his passion for Neurology.
MUA 2018 graduation speaker Dr. Danison Emmerson talks with gratitude and pride about his experience at MUA, in particular his clinical rotations at St. Anthony's Hospital in Oklahoma where he developed his passion for Neurology. "We were treated like mini-interns there, for example scrubbing in and being the first assist on procedures. Many US med school students that I now work with just did not get the same experience in their clinical that I did. I met my mentor at St. Anthonys, and changed my direction from Emergency Medicine to Neurology because of what I learned there." The clinical rotation experience in Oklahoma was life changing for Danison, as was another event that occurred during these rotations, namely his marriage to fellow MUA student Suong Nguyen.
Prior to the start of his clinical rotations Danison shares that the MUA Clinical Department were there to support their desire to be together " The MUA Clinical Department worked closely with us to make sure that I was able to do most of my rotations with my girlfriend, now wife. They worked really closely with both us, and not even a question was asked".
Danison began his medical career at MUA in the Pre-Med program. "The pre-med program primed me well and helped get me settled into the med school life. Nevis is a peaceful island with no distractions, and while there, I knew that my one job was to study. There were no distractions, which really helped. He did his undergraduate work at University of Toronto "where I learned about MUA from a classmate who only had good things to say, particularly when comparing MUA to the massive schools in the Caribbean".
His current residency in Neurology is 4 years. "It is really a unique program here at University of Connecticut." As a Neurology resident, you have a unique opportunity to be the specialist and primary team. You see patients in the emergency department, ICU and on the wards. You are involved with every facet of their care. My absolute favorite part is a the critical decision making you as the neurology resident are a cornerstone of; wither it's a treatment decision for stroke; seizures; Multiple sclerosis; Myasthenia gravis; Gillian Bare. You are the final word in many life-altering situation. It is really an adrenaline rush. It's why I have developed an interest in the critical care aspect of Neurology".
As for next steps, he plans to do a one year Stroke Fellowship when his current residency is up, and from there perhaps another Fellowship in Interventional or Critical Care Neurology
Useful Links
Get in touch for more information