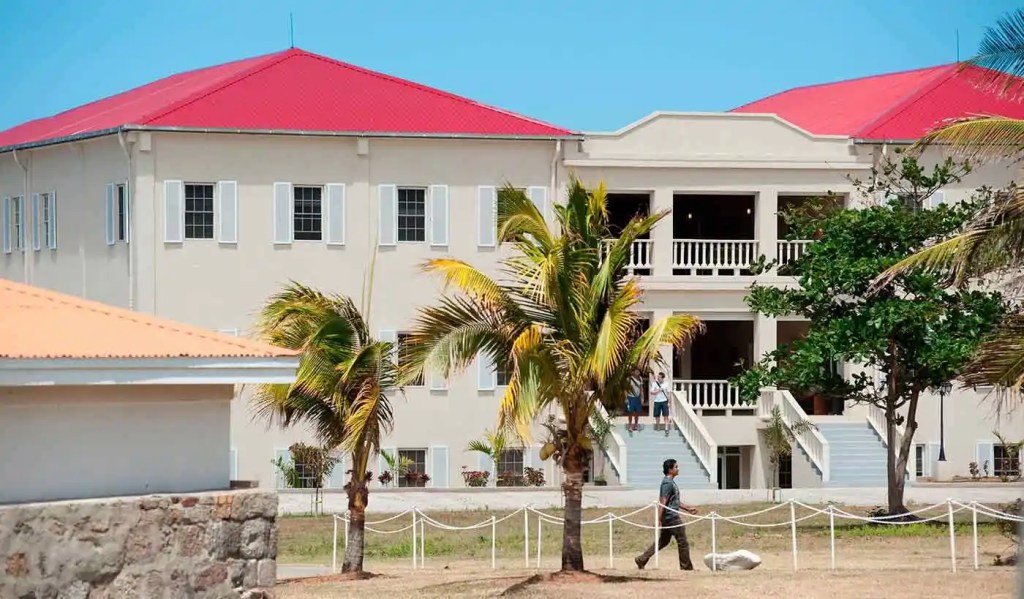 My MUA Experience: Rehan Hamidani
Get insights from Rehan Hamidani's journey at MUA, offering tips and advice on excelling in Caribbean medical school education.
Have you ever wondered what it is like to study medicine in the Caribbean? Listen to a third-semester student, Rehan Hamidani, who describes his experience at MUA as "surprising" while answering questions about medical school from the public.  
Rehan says he had no idea what to expect when he started medical school in the Caribbean but explains he has thrived at MUA as Class President,  Vice-President and Treasurer of the American Medical Students Association.  
Having majored in biology and psychology at the University of Toronto, Rehan, explains he chose MUA for several reasons. Firstly, he says that the small class sizes, which have a 7:1 student-faculty ratio, were a key factor in the decision-making process because of the increased interaction students gain with professors and classmates.  
Rehan was also intrigued by MUA's anatomy labs which allow students valuable exposure to real cadavers to promote a practical learning environment. The assistance of MUA's financial aid, as well as affordable medical education, confirmed his decision to study at MUA which has put Rehan on the path to success in the medical field.  
While answering frequently asked questions from prospective students, Rehan gives an insight into the role of the professors at MUA and how they helped him manage his time better while studying. He explains the importance of the anatomy class in semester two as it allows students to piece together everything they have already learned. The professors at MUA make an effort to know their students on a personal level which Rehan explains is very important at the start of medical school when it is easy to become overwhelmed. 
Rehan also answers questions about the challenges of medical school and how the MUA community helps each other out with upper meds taking on the role of mentor figures to lower meds throughout their time at school. Having made lifelong friends at MUA, Rehan takes the audience through some of the best things about the school and the island, touching on everything from the best restaurants to the best means of transportation around Nevis.  
Listen to Rehan and gain valuable tips and advice about medical school today.  
Useful Links
Get in touch for more information