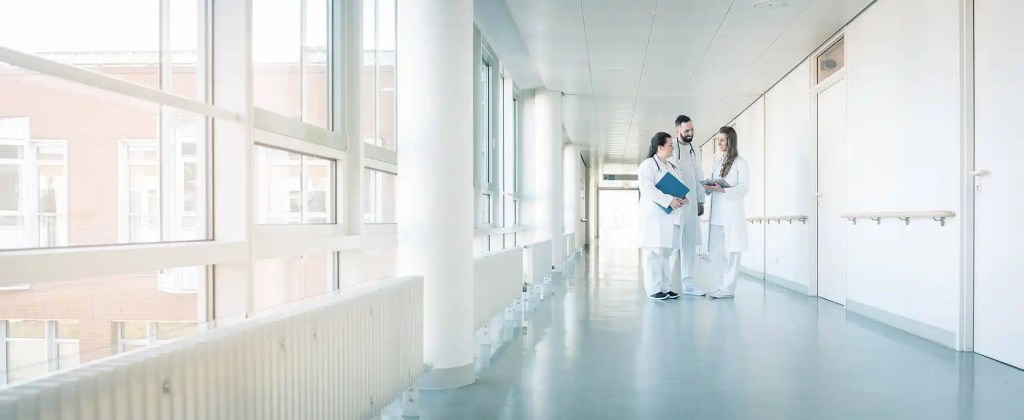 MUA Student Volunteers in a COVID-19 Assessment Center
Meet Bhreagh Orrell, a 4th-year medical student, as she reflects on her journey from Pre-Med to clinical rotations at MUA.
Bhreagh Orrell is a 4th Year Medical Student completing her elective clinical rotations. While on a one month break from her rotations, Bhreagh returned to her home province to volunteer and provide assistance in the local COVID-19 Assessment Center.
A graduate of Cape Breton University with a B.S in Nursing, Bhreagh started at MUA in the pre-med program and loved it. "The Pre-Med program was a great introduction to medical school, helped prepare me for the years ahead and gave me time to become oriented to the beautiful Island of Nevis".
"By the time I started MED 1 I felt totally comfortable in my surroundings, confident about my decision, prepared for Basic Sciences and more committed than I had ever been".
Perhaps not surprisingly, coming from Canada the warmth of the island was a welcomed adjustment. "Nevis was the perfect place to study medicine. There was certainly enough to do but with significantly more limited distraction. The island is stunning, and the people fantastic." Bhreagh was actively involved in the school and the community during her Basic Sciences, serving as a TA in various subjects. She also served as a student mentor and a volunteer for the C.A.R.E Nevis Animal Society.
"My clinical rotations so far have been an incredible learning experience. I feel as though at the arranged locations for core rotations, you encounter diseases and disorders that you may not see everywhere else. MUA really provides you with a solid clinical foundation". She is particularly pleased that MUA helped her obtain a Family Medicine elective rotation back in her home town in Nova Scotia.
Useful Links
Get in touch for more information