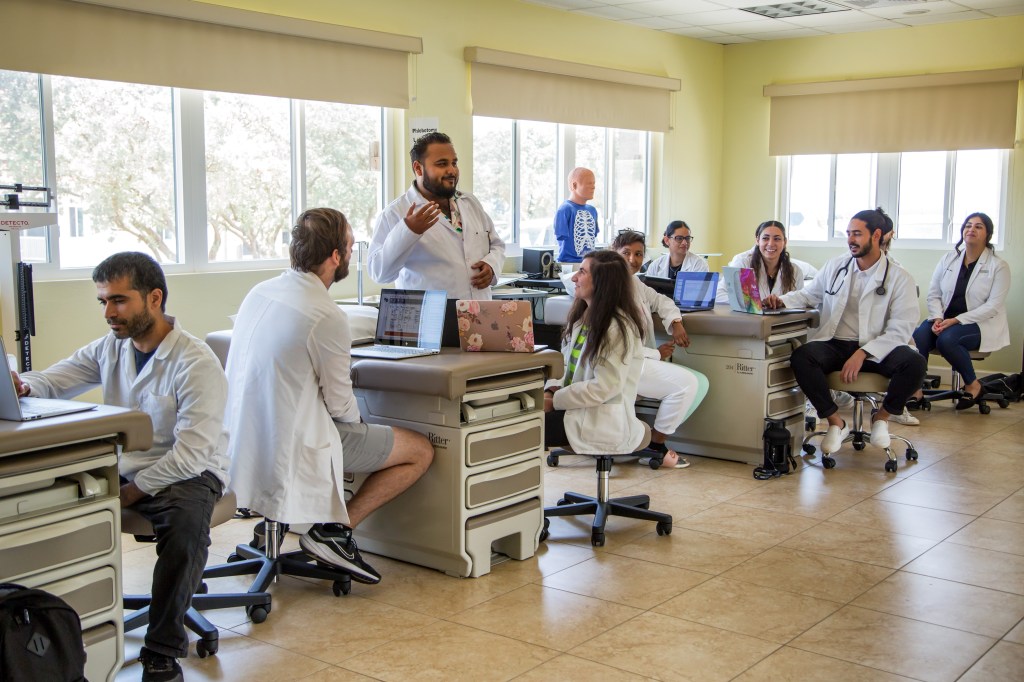 New Programs Expand Medicine Access for Students
GUS Medical Schools launch new programs to transform medical education.
GUS Medical Schools is proud to announce an expansion of its academic programs, designed to provide aspiring medical students with additional pathways to fulfilling careers as physicians. Four groundbreaking programs will be introduced to students interested in the Medical University of the Americas. 
The four new programs are:
The Pre-Medical Master's Program is an ideal program for career changers seeking comprehensive and in-depth preparation before entering medical school. This program offers a master's level curriculum that covers key pre-medical coursework and provides a strong foundation for future medical studies.
The 6-year BSc/MD Program is an accelerated 2-year pre-medical education program for students with secondary school credentials who are interested in pursuing a medical degree. 
The 5-year BSc/MD Program allows students with A levels, an associate's degree or similar credentials to take one year of pre-medical coursework and earn a bachelor's degree before entering the 4-year MD program.
The Gateway Program provides a streamlined route for students looking to enter the fields of medicine. The 15-week preparatory program will be offered online or on-campus to students who have been granted conditional acceptance to the Medical University of the Americas and its sister schools – Saba University School of Medicine and St. Matthew's University School of Medicine.  
John Marvin, Managing Director of GUS Medical Schools, expressed the institution's excitement about these new programs, stating, "Our commitment to advancing medical education globally has led us to develop these innovative programs. We are pleased to offer students the diverse and tailored options they need to successfully achieve their dreams of becoming physicians."
For more information about these programs and the admissions process, you can visit our programs page or contact an advisor by completing the inquiry form below.
Request Information