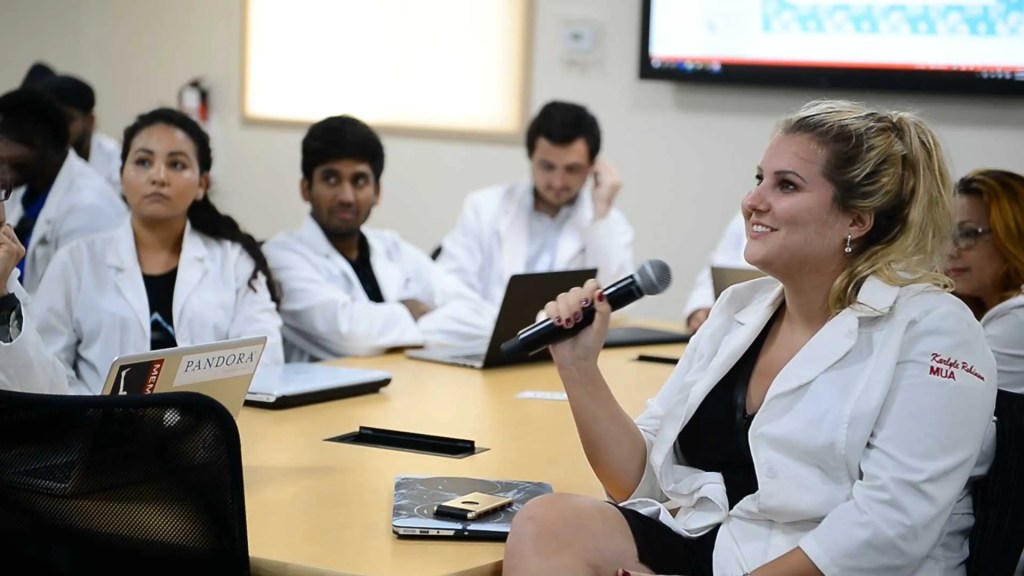 How To Improve Your Med School Application
Getting into a medical school is not easy but there are ways to increase your chances significantly. Learn how to improve your application with fine tips!
If your dream is to become a doctor, you'll soon discover that medical schools are highly competitive, and getting accepted can be a complicated experience. It takes more to get into med school than just having a great GPA and better-than-average MCAT scores. You also need an impactful med school application that's compelling enough to convince a committee of professionals that you have the qualities required to make you an asset in medicine. The key way to demonstrate you have what it takes for med school is through a well-crafted application. Here we will explore how to make your medical school application stand out.
Showcase your medical experience
If you're wondering how to strengthen medical school applications, your answer lies in related experience. You won't be expected to have treated or know how to treat patients. After all, that is what you'll learn at medical school. However, it helps if you show that you are familiar with the realities of being a doctor and have experience caring for other people. Getting experience in healthcare settings like hospices, clinics, and hospitals is crucial. Remember to highlight any clinical experience you've gained during your pre-med school years. Below are some ways you can gain clinical experience.
Clinical shadowing
Shadowing a practicing physician is a common way for people to gain experience and insight into the medical profession, learn about different specialties and fully understand what a doctor's duties involve. It can also be a great opportunity to develop good relationships with mentors, which will be incredibly valuable to you throughout your medical career.
Paid and volunteering experiences
Other ways to gain experience are through part-time positions such as a certified nursing assistant (CNA), patient care technician (PCT), medical scribe, or emergency medical technician (EMT). Some pre-medical students choose to volunteer with free care clinics or hospices.
Don't neglect your prep for the MCAT
While each medical school has its own admission requirements, the Medical College Admissions Test (MCAT) is one of the key criteria that medical schools consider when reviewing applications. A great MCAT score can make a huge difference to the success of your applications and will likely get you more interviews and acceptances. It's common for students to spend up to 300 hours preparing for this crucial exam. To get a high score, it's a good idea to start preparing three to six months in advance and follow a daily study schedule.
Highlight your academic competencies, successes, and experiences
Your application is the place to highlight your academic achievements, research and teaching experiences, and overseas studies. These factors will help make your application more successful.
Academic competencies
To have a good chance of being accepted into medical school, you need to maintain a good grade point average or GPA. Your GPA will provide admissions committees with the best evidence of your academic competencies. Most schools require applicants to have science GPAs of at least 3.5 to 3.7, but this varies depending on the school you apply to.
Research experience
Many medical schools don't require applicants to have academic research experience, however, it is highly valued and can help your application stand out. Academic research shows medical schools that you already understand the crucial role research plays in medicine and can help enhance your understanding of basic science.
Studying abroad
Studying or volunteering abroad is not a requirement for medical school, but it can improve your chances of being accepted. Volunteering, mission trips, or semesters abroad can provide the skills and confidence to navigate situations outside your comfort zone, improve your understanding of other cultures, and develop empathy, which are important attributes in any doctor.
Teaching experience
Demonstrating that you have teaching experience is a great way to enhance your medical school application as it suggests that you are very knowledgeable in a certain subject, can communicate confidently and clearly, and are patient.
Excel before you apply for a med school
While your GPA and MCAT score represents your level of academic fitness for medical school, most require applicants to consistently achieve strong academic performance across the board. This means continuously achieving good grades and test scores at all levels of education before you consider applying to medical school.
Volunteer
Commitment, empathy, and altruism are key qualities of a doctor, and volunteering shows that you have these qualities. Volunteering is a great way to improve your medical school application as it demonstrates commitment. It shows you have a willingness to help others and work in challenging environments. Volunteering in a healthcare environment also helps to show that you understand what life in medicine is really like.
Extracurricular activities
Since most medical school applicants will have strong MCAT and GPA scores, candidates need additional ways to stand out. Extracurricular activities show the important aspects of your character, your interests, and your leadership skills that make you both relatable, and distinguishable from other applicants. So, whether you enjoy playing an instrument, write for your university's newspaper, have a minor in art, or excel at sport – these all add value to your application.
Write an exceptional personal statement
Your personal statement is where you can share your personal story and sell yourself as a great candidate who is ready for the challenge of medical school. Your personal statement must be memorable and compelling and above all, personal to you. It should focus on how you got to where you are and what led you to want to become a doctor.
Learn and include another language
The ability to speak a second, even a third language is a desired trait on a med school application. Being able to provide care in a patient's own language has tremendous benefits, from encouraging patient trust to increasing safety. Learning a new language also takes commitment and skill, while in return it teaches you about communication and understanding different cultures.
Ask a mentor or teacher to recommend you
If you want to get into a particular medical school such as MUA, or you just want to enhance your med school application, ask one of your teachers or mentors to reach out to the admissions committee on your behalf. Having someone advocate for you can give your application the valuable push it needs for acceptance.
Show off but in a humble way
Don't be afraid to highlight your accomplishments in your application and the skills and qualities you have that make you an ideal candidate. Share the achievements you're particularly proud of in your personal statement or work them into the conversation during med school interviews. The secret is to do it humbly, but also confidently.
Keep your options open
While you may have your sights set on applying to your dream school, it's a good idea to keep your options open by also applying to other medical schools. While the process of applying to multiple medical schools will give you valuable experience, it will also broaden your chances of being accepted by at least one medical school.
If you are interested in pursuing a rewarding career in medicine then why not consider studying at MUA a leading Caribbean medical school with over 1,600 MDs currently practicing in the US and Canada? Take the first step by contacting us today to learn about our MD program and how you can apply.
Useful Links
Get in touch for more information