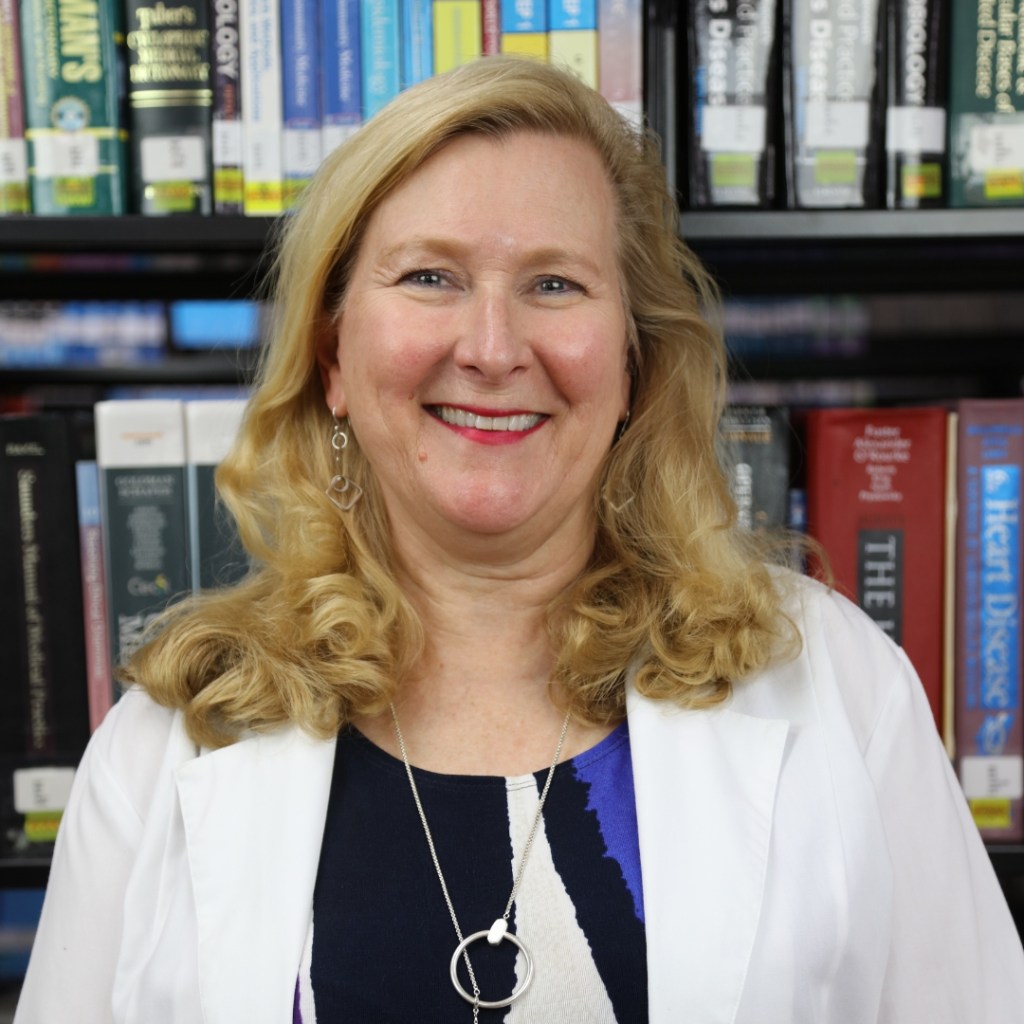 Brenda Roman, M.D. named new associate dean
Brenda Roman, M.D., is the newly appointed associate dean at Medical University of the Americas.
Brenda Roman, M.D., has been selected as the new associate dean of the Medical University of the Americas (MUA), effective this summer.
Dr. Roman brings over 25 years of experience as an educator, clinician, and researcher to this role. She received her medical degree from the University of Nebraska Medical Center in 1988 and completed her residency in psychiatry at the University of Cincinnati Hospital system in 1992. She then joined the faculty at Wright State University Boonshoft School of Medicine, where she was the founding chair of the Department of Medical Education and served as the Associate Dean for Medical Education for four years. Previously, she was Assistant Dean for six years and the Director of Medical Student Education in Psychiatry for 18 years.
As Associate Dean, Dr. Roman hopes to build upon the University's foundation of excellence in medical education and strengthen the school's community partnerships and student experience.
"I am excited about the opportunity to serve at MUA that has an outstanding faculty and a long history of preparing students to become compassionate and skilled physicians. I look forward to meeting the community on Nevis and working with everyone to strengthen the educational experience further," said Dr. Roman.
Dr. Roman has been widely published in over 50 publications in medical education. Her clinical work has focused on the college and homeless populations, and her scholarly work focuses on medical education, curriculum development, and women's mental health issues. 
She has been recognized with numerous awards throughout her career, including the Leonard Tow Humanism in Medicine Award by The Arnold P. Gold Foundation in 2014, and the Fred Sierles, MD Award for Excellence in Psychiatry Education in 2020. In addition, she was honored with the Central Group on Educational Affairs Laureate Award by the Association of American Medical Colleges in 2020.
"Dr. Roman is a nationally recognized leader in medical education, research, and practice," stated Dr. Maurice Clifton, vice dean at MUA. " Her experience, vision, and commitment to excellence make her the ideal choice to lead MUA during this exciting time of growth and opportunity. I am confident that under her leadership, MUA will cement its reputation as a leader in medical education."
MUA is located in Nevis in the Caribbean and offers a four-year M.D. program, allowing graduates to become licensed physicians in the United States and Canada. The University is one of the few international medical schools approved by the key states of New York, California, and Florida
Useful Links
Get in touch for more information