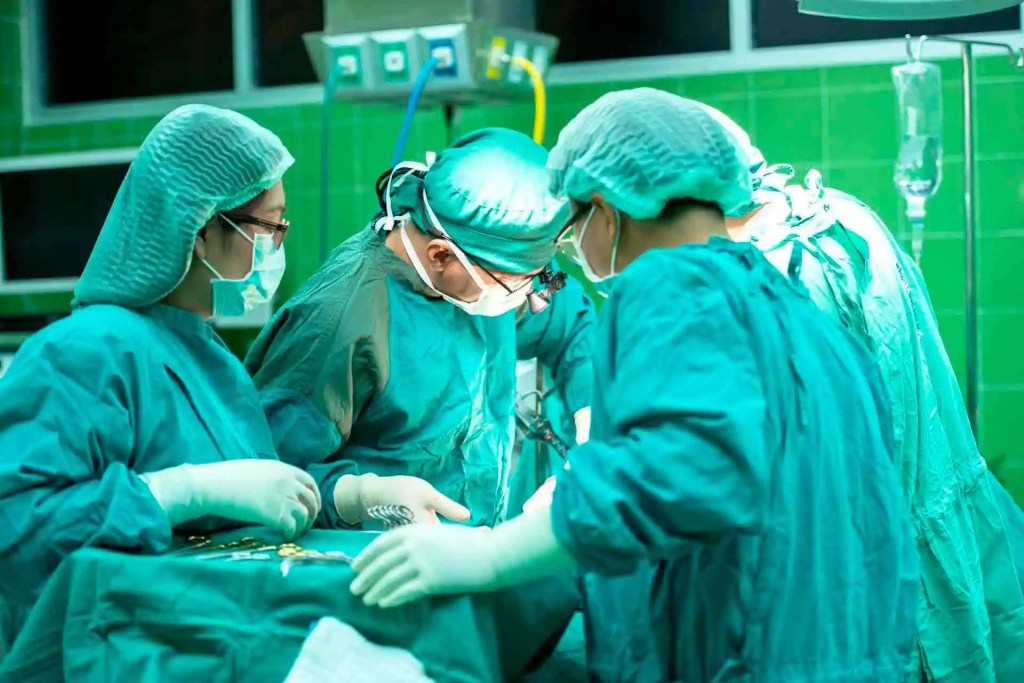 Clinical Students Share Their Love for MUA
Karlyle Robinson and Evangelos Bistas, highlight MUA's unique training in their shared journey.
Karlyle Robinson and Evangelos Bistas were newly dating in Canada when they hit upon the realization that they both wanted to go to med school, and importantly they wanted to do it together.
Says Evangelos, "It was my father who told us about MUA. He was supportive of our decision to go to med school and did a lot of research. He is very intuitive, and thought MUA was the right school. He wanted better for my brother and me, and always put education first for us before all else." "Both Evangelos and I owe a lot of our success to our parents; they have gone above and beyond to support us."
Karlyle was a scholar and an avid hockey player, earning an academic and athletic scholarship to the top preparatory high schools, Ridley College and then to the University of Windsor before transferring to Brock University after two years where she graduated with honors in Biology. Evangelos graduated at the same time with Honors in Kinesiology from McMaster.
Together they enrolled at MUA, he in the Pre-Med program ("it really helped prepare me and gave me a really solid foundation") and she in the MED 1 program. They both make note of the fact that having each other made a huge difference…"we really brought each other up". Along the way, they adopted three cats who provided some calmness from the rigors of academic life.
Currently now in their clinical rotations (she has finished her core rotations and he will be shortly), they both felt well prepared for the USMLE Step One, passing their comp exams on the first try and are confident that they got a really solid foundation from MUA professors and curriculum. Says Karlyle, "I also feel that our Clinical Skills class was really unique and really prepared us well. Now, when I see a patient in my rotation I know what to say and how to progress from one situation to the next. Not all schools offer this clinical skills training."
Evangelos is getting ready to start his core rotation in Surgery, and Karlyle is putting together her elective schedule to fulfill her dream of becoming a Psychiatrist. "I want to work with veterans who are suffering PTSD. This is really important to me; my father was a police officer for 30+ years and it does take an emotional toll."
Both Evangelos and Karlyle speak glowing of their time at MUA. "MUA provides the opportunity for students like us who have what it takes to be successful in medicine, and perhaps didn't have it all figured out at 18. We have developed so many quality traits here, including resilience and grit. "Living on an island will do that to you." There is one more certificate that they both have earned at MUA, and that would be a marriage certificate. Shortly after Karlyle wrote her Step 1 exam they were married, and continue their medical journey together as husband and wife now.
Useful Links
Get in touch for more information